Cogi - Beyond Notes
开发者:Cogi, Inc.
只能在 iOS 设备上通过 App Store 获取此 App。
内容提要
*** NAMED BEST VOICE RECORDING APP BY LIFEHACKER
Cogi is a modern note taking and voice recording app that records only the important parts of conversations and lets you add images, hashtags and text notes, keeping everything in one place. Improve productivity, share and collaborate with others, and keep everything in the Cogi Cloud.

COGI: A NEW WAY OF TAKING NOTES
■ Record what you hear
■ Link audio to what you see
■ Capture your thoughts
■ All together in one place
■ Back it up in the Cogi Cloud for free

VOICE RECORDER
■ Record only the "aha moments" of your conversations
■ Easy to use, single tap tells Cogi to "listen" to the conversation
■ Single tap activates the audio recorder
■ Goes back in time up to 45 seconds to record what was already said
■ No limits on recording time
■ High quality HD recorder

NOTE TAKING
■ Create audio voice notes of just the important moments
■ Capture your thoughts as text notes to help you remember ideas
■ Link photos of important visuals, like a whiteboard or hand-written notes
■ Add hashtags and contacts for easy search

BE MORE PRODUCTIVE
■ Relax, actively listen, and stay engaged in conversation
■ Never miss key ideas and non-verbal cues by stopping to take notes

STAY ORGANIZED
■ Keep your audio recordings and notes all in one place
■ Review everything on your phone, tablet or computer
■ Save everything in the Cogi Cloud

SAVE TIME
■ Review only what matters to you
■ Never waste time reviewing hours of recorded lectures and meetings again
■ Condense lecture notes into easy to review sound bites and text notes

COLLABORATE
■ Share what you want with anyone
■ Delegate and keep colleagues in the loop
■ Give class notes to friends


*** USER FEEDBACK
See what users are saying about Cogi:

■ "Cogi's like having your own audio time machine in which you can reach back in time and retrieve a valuable sound bite or idea from a meeting."

■ "Very useful and clever app. It's great to see developers put a new spin on an 'old' idea."


*** VIDEO – CAPTURE MEETING HIGHLIGHTS
Improve focus and productivity, achieving superhuman recall:

https://www.youtube.com/watch?v=nFcvWoSva5c


*** VIDEO – CAPTURE LECTURE HIGHLIGHTS
Remain engaged, easily capturing critical moments:

https://www.youtube.com/watch?v=xJTk8cImK7E


*** VIDEO – NOTES ON THE GO
Cost effective, highest quality call recording:

https://www.youtube.com/watch?v=1Ng5neLUqJg


*** VIDEO – TRANSCRIPTION
Fast turnaround, high accuracy, cost effective transcription:

https://www.youtube.com/watch?v=cKZuXsokaCU


*** COGI PREMIUM PLANS AND COSTS
If you select premium plans Cogi Standard or Cogi Pro, the plan subscription will automatically renew each month and your credit card will be charged from your iTunes account. You can disable auto-renew at any time from your iTunes account settings.

Cogi Standard plans include unlimited telephony in the U.S., 50 GB of storage, and transcription at $1.50 per minute. The subscription cost is $14.99 monthly.

Cogi Pro plans include unlimited telephony in the U.S., 250 GB of storage, and transcription at $1.20 per minute. The subscription cost is $39.99 monthly.


*** COGI CLOUD STORAGE AND COSTS
If you choose to increase storage for Cogi Cloud, the storage subscription will automatically renew each month and your credit card will be charged from your iTunes account. You can disable auto-renew at any time from your iTunes account settings.

For Cogi Free, 10 GB of additional storage is $4.99 monthly.

For Cogi Standard, 25 GB of additional storage is $4.99 monthly.

For Cogi Pro, 50 GB of additional storage is $4.99 monthly.


*** LANGUAGE TRANSLATION
Cogi is looking to translate the app into other languages. If you would like to help with your native language, please contact us at feedback@cogi.com.


*** PRIVACY POLICY & TERMS OF SERVICE
View Privacy Policy and Terms of Service links below:
https://cogi.com/privacy
https://cogi.com/tos
版本 2.6.7 中的新功能
Sign up for an account to get the latest application information from Cogi. Email us at feedback@cogi.com with questions or suggestions about the application or to report any issues.

Highlights of the changes in this release include:
- Improved user experience for Cogi Phone use of landline phones.
- Significant update providing detailed Cogi Cloud sync status.
- Enhance audio highlights to span phone calls.
- Simplified user notification messages.
- Corrected issues associated with media synchronization.
- Numerous other fixes and stability improvements.
iPhone 屏幕截图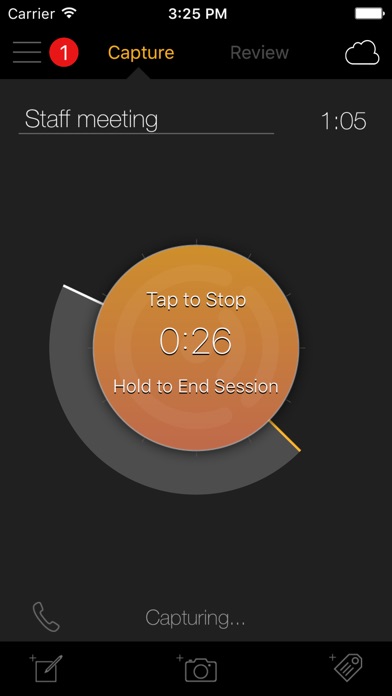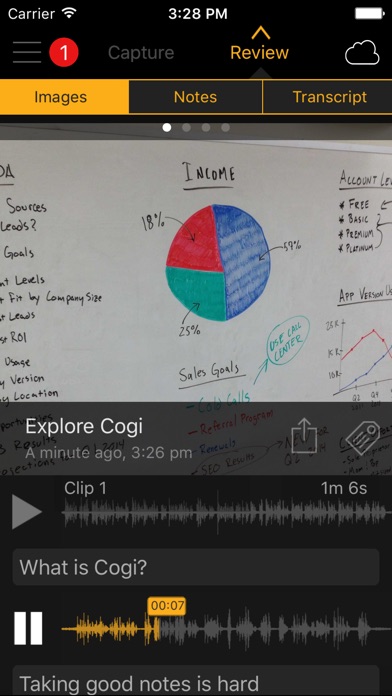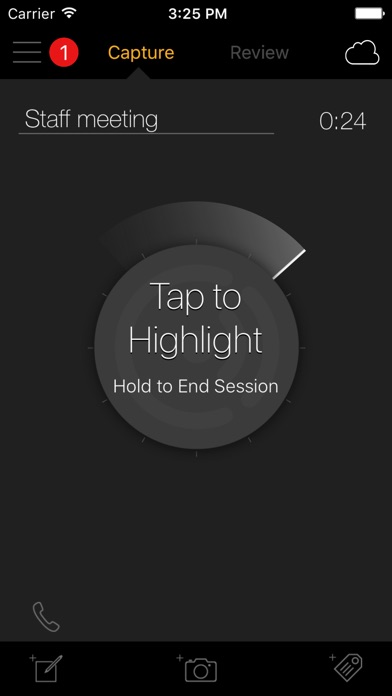 在 iTunes 中查看
免费

类别:

效率

更新日期:

2017年06月27日

版本:

2.6.7

大小:

51.9 MB

语言:

英语

开发商:

Cogi, Inc.
兼容性: 需要 iOS 9.0 或更高版本。与 iPhone、iPad 和 iPod touch 兼容。