Baby Sleep Sounds HQ: Shusher
Geliştirici: Phase4 Mobile
Bu uygulama sadece App Store'da iOS aygıtları için kullanılabilir.
Açıklama
Help your baby sleep better than ever with over 50 high-quality Baby Sleep sounds.

Soothe your baby to sleep and get the rest you need.

Millions of parents have downloaded our Rain Sounds HQ, White Noise HQ and Sleep Sounds HQ apps to sleep well every night. Now we've created Baby Sleep Sounds HQ just for your baby.

Choose from over 50 high-resolution stereo recordings that will help your baby sleep peacefully:

• Baby heartbeat
• Ceiling fan
• Humidifier
• Clothes dryer
• Small fan
• Vacuum
• Box fan
• Dishwasher
• Adult heartbeat
• Drive in car
• Washing machine
• Rotating fan
• Hair dryer
• Pink noise
* Brown noise
• 8 Rain sounds
• 8 Ocean sounds
• 7 Rivers and streams
• 5 Wind sounds
• 5 Train and car rides
• 3 Cricket and frog sounds

Create calming sound mixes with up to 6 different sounds. Your baby will sleep deeply every night, and you'll feel better rested.

You can even soothe your baby back to sleep automatically. Just set a timer to play a sound if your baby is waking.

Download Baby Sleep Sounds HQ and your baby will sleep better than ever!

Baby Sleep Sounds HQ features:
• Over 50 natural sounds recorded on location around the world
• Long high-quality stereo recordings
• Easy-to-create blended mixes of any 6 sounds
• Play timers for soothing your baby to sleep
• Automatically plays sound for time you choose if your baby is waking
• Selectable fade times, up to 20 seconds
• Beautiful high-definition images from around the globe
• Modern easy-to-use interface, tailored for nighttime use
• Runs in background while using other apps or when the screen is locked
• Mixes with other sound and music apps

Download Baby Sleep Sounds HQ now.



Image credits: http://www.phase4mobile.com/image-credits-babysleepsoundshq
1.1 Sürümündeki Yenilikler
• Bug fixes and performance improvements.
iPhone Ekran Görüntüleri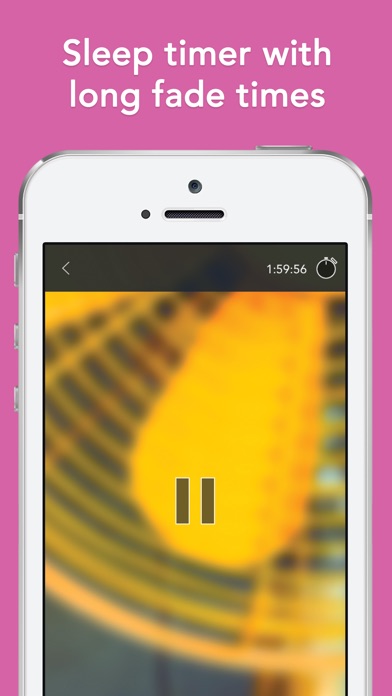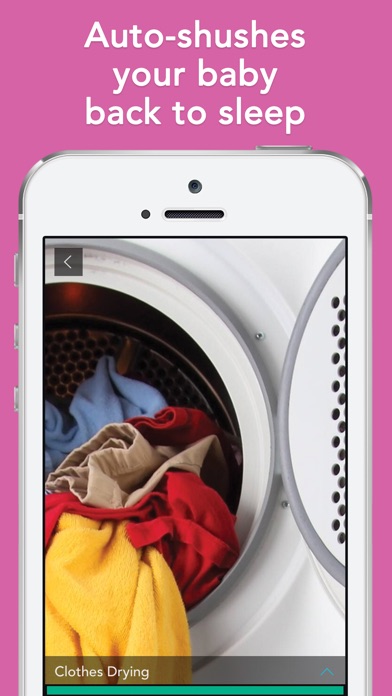 iTunes'da Görüntüle
Ücretsiz

Kategori:

Sağlık ve Fitness

Güncellendi:

20 Eyl 2017

Sürüm:

1.1

Boyut:

63.2 MB

Diller:

Almanca, Basitleştirilmiş Çince, Fransızca, Hollandaca, Japonca, Portekizce, Rusça, İngilizce, İspanyolca, İsveççe, İtalyanca

Geliştirici:

Phase4 Mobile, Inc.
Uyumluluk: iOS 8.0 veya üst sürümünü gerektirir. iPhone, iPad ve iPod touch ile uyumludur.