Water Alert - Drinking Water Reminder and Tracker
Geliştirici: LINKLINKS LTD
Bu uygulama sadece App Store'da iOS aygıtları için kullanılabilir.
Açıklama
Water is essential to our life, drinking enough and right quantity of water is vital to our health. But because of our bad memory, busy work or too many little things, the day is ended before we drink enough water.

Water Alert is the sweet app to remind to drinking water, this app is a must have to make yourself hydrate, especially for breast feeding mom or people has health problem. It helps and motivates you to drink water according to the schedule and will keep the water drinking logs, including the quantity and time you drink water.

Key Features:
⁃ Set daily water drinking goals.
⁃ Custom water drinking schedule. (Create unlimited reminders.)
⁃ 12 free reminding sounds.
⁃ Custom reminding test.
⁃ Set default bottle or you can custom yourself.
⁃ Shows drunk / goal water.
⁃ Custom quantity of each bottle.
⁃ Supports oz/ml/L.
⁃ Badge to show drunk percentage or remaining percentage.
⁃ Keeps daily water drinking logs.
⁃ Shows quantity of each day by logs and histogram.
⁃ Shows time and quantity of each drinking of a day.
⁃ Supports both iPhone and iPad version.
⁃ Send Logs by email.
⁃ Supports Wifi Backup and Restore.
⁃ Supports iCloud Backup and Restore.
⁃ Supports Dropbox backup and restore.
⁃ Supports universal version (available on both iPhone and iPad).
⁃ Supports migrate data to pro version.
⁃ Supports Apple Watch.
⁃ Supports integrating water drinking info with the Health app.
⁃ Supports Today Widget.
⁃ Adds 3D Touch function.

If you have any question, please email to thelinklinks@gmail.com.
4.2.1 Sürümündeki Yenilikler
Minor bugs fixed.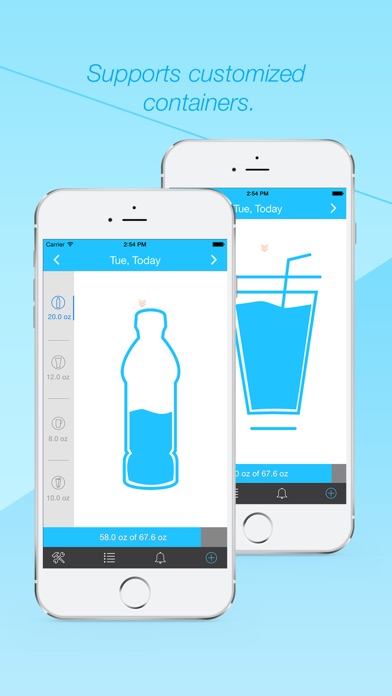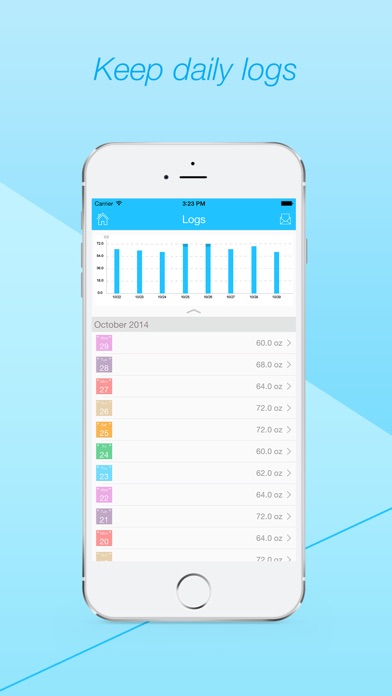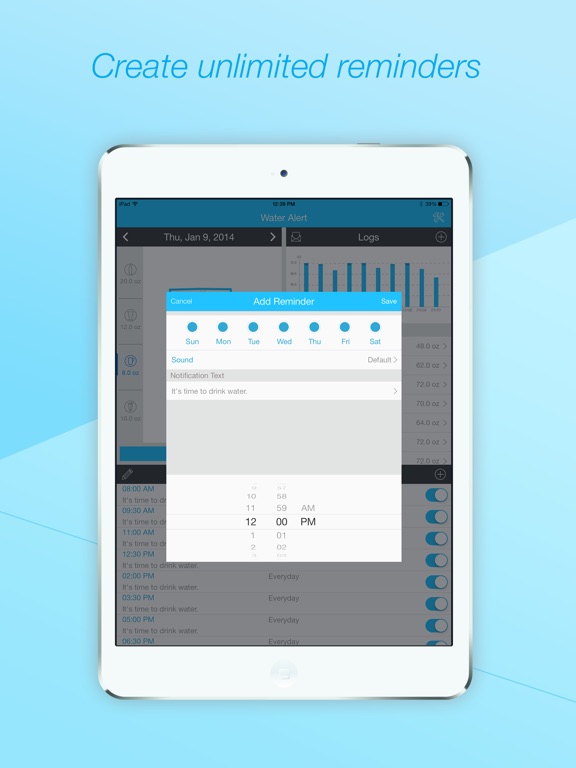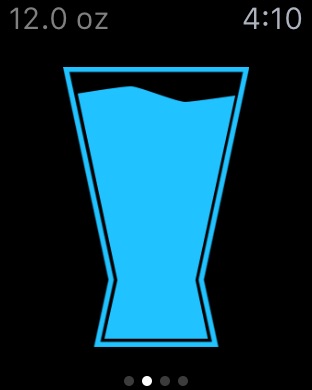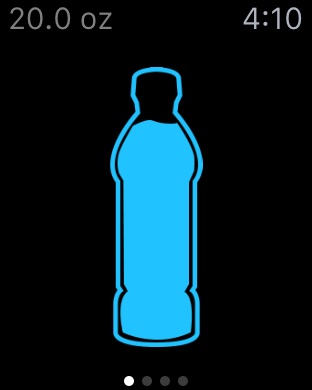 iTunes'da Görüntüle
Bu uygulama hem iPhone, hem iPad için tasarlanmıştır
iPhone için Apple Watch Uygulaması Sunar
Ücretsiz

Kategori:

Sağlık ve Fitness

Güncellendi:

27 May 2017

Sürüm:

4.2.1

Boyut:

26.3 MB

Apple Watch:

Evet

Diller:

Basitleştirilmiş Çince, Fransızca, Japonca, Portekizce, Rusça, İngilizce, İspanyolca

Geliştirici:

LINKLINKS LTD
Uyumluluk: iOS 8.0 veya üst sürümünü gerektirir. iPhone, iPad ve iPod touch ile uyumludur.
POPÜLER UYGULAMA İÇİ SATIN ALIMLAR
Remove ads1,09 €