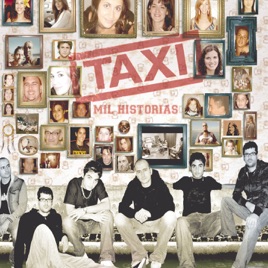 12 Songs, 46 Minutes
Released:

12 Jun 2006

℗ 2006 Dro Atlantic, S.A. bajo licencia exclusiva de Forever Project Music S.L.
About Taxi
An electronic ensemble whose laid-back grooves are suitable for slow dancing or chilling out, Taxi is the brainchild of two British producers, Paul Cullen and Simon Lovejoy. Taxi began in 1996 when Paul Cullen heard vocalist Jo Laundy at a club in Norwich; impressed with her voice, he asked for her phone number, but after writing it down on an empty pack of cigarettes he promptly lost it. Three months later, fate stepped in when Cullen saw Laundy on a bus and he once again got her contact information. Cullen and Laundy began working on a recording project, but they weren't happy with the results until Cullen was introduced to Lovejoy; their production ideas complemented one another's, and they came up with sounds that suited Laundy's voice and their song ideas. Taxi released their first recordings independently, but in 2000, their work found a receptive audience at the German label Infracom Records, who released Taxi's 2001 album Blue Zero One and later issued some of their earlier work. Laundy later left Taxi, but Cullen and Lovejoy continued working together with the 2004 album The Accessory. ~ Mark Deming
Millions of songs.
Zero ads.
New subscribers only. Plan automatically renews after trial.