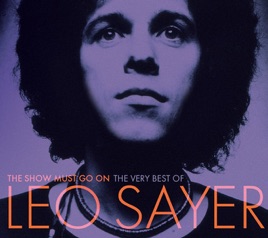 TITEL
LÄNGE

You Make Me Feel Like Dancing

Long Tall Glasses (I Can Dance)

I Can't Stop Loving You (Though I Try)

Have You Ever Been In Love

Heart (Stop Beating In Time)

An Englishman In the U.S.A.

Never Had a Dream Come True 

Thunder In My Heart (feat. Leo Sayer)

Meck
36 Titel, 2 Stunden 24 Minuten
Veröffentlicht:

19. Nov. 1996

℗ 2009 Demon Music Group Ltd.
Millionen von Titeln.
Ohne Werbung.
Nur für neue Abonnenten. Abo wird nach Ablauf der Probezeit automatisch verlängert.