iCatcher! Podcast Player
Von Joeisanerd.com
Diese App steht nur im App Store für iOS-Geräte zur Verfügung.
Beschreibung
Download, listen, watch and enjoy your favorite podcasts all from your device.

FEATURES
• Subscribe to your favorite podcasts in the app and manage them in the app
• Download episodes over WiFi or Cellular (on devices that have cellular).
• Support for Password Protected feeds
• Background Refresh
• Download in the background
• Download multiple episodes at once (up to 3 on WiFi and 2 on cellular).
• Sync subscriptions, episode playback positions and playlists between your devices with iCloud
• Universal App (iPhone/iPad)
• Search in all views to find that podcast or episode you are looking for
• Custom playlists with filtering options by podcast, episodes and more.
• Support for continuous playback (toggle it on now playing screen just below time elapsed).
• All device orientations supported with configurable option in the settings
• You can unsubscribe to podcasts and still have them on your device. Use that for those less than stellar podcasts!
• Full VoiceOver support

PLAYBACK
• Variable playback speed
• Playback speed remembered per podcast
• Support for podcasts with chapters and chapter images (MP3 and M4A)
• Use your headset controls including Bluetooth car controls (when paired) to play/pause, jump forward or back 30 seconds
• Sleep timer
• Beautifully rendered show notes
• Onscreen controls for jumping ahead 30 seconds, or jump back 30.
• Gesture Support on the now playing screen (when the podcast logo is showing) to aid in hands free use
• Double-tap to play/pause
• Swipe up to toggle playback speed
• Swipe left/right to rewind/fast-forward
• Home of the L gesture for the 2 minute Leo jump.
• See Settings and Gestures for more and for customizing rewind/fast-forward gestures
• Support for AirPlay, watch or listen to those podcasts on your big screen
• Support for external display of videos for devices that support an external display (get the Apple HDMI adapter)
• Watch or listen to your favorite podcasts with a familiar layout
• Customizable options like Auto-Play on connect to start playing the last playing podcast when you plug your headphones in (some restrictions, settings, playback, general).

FIND NEW PODCASTS QUICK
• Find your podcasts by title, keyword or by author
• Browse the top podcasts by category
• Manually add podcasts with a URL
• Support for Password Protected feeds
• Option to download a single episode
• Browse the web in the app to find podcasts to add. Browser will prompt if you tap a link that is podcast feed.
• Import Podcast subscriptions for episodes that are already in your device from iTunes
• Import your OPML file from iTunes or other iOS podcast app
• Import media by using iTunes File Sharing feature
• Add your existing audiobooks (non-password protected ones) using iTunes File Sharing feature
• Add previously downloaded podcasts from your computer using iTunes file sharing feature (see settings and import media for details).

MORE
• Completely customizable to meet your podcasts needs.
• Swipe across a podcast or episode to access additional options
• Podcast settings allow you to set the days the podcast typically comes out or the number of days between.
• Specify the number of episodes to download when new ones are available
• Share the podcast information via email with your friends
• Post to Twitter or Facebook from the now playing screen

CONTACT
Email: tap Help tab and tap Email Support
Twitter: @Joeisanerd

PLEASE NOTE: The app does NOT sync with iTunes. Like other podcast apps it is standalone app meant to subscribe and download on the device.

* If a feed doesn't work, then let me know so I can take a look at it

Requires iOS 9.3 or higher.
Neue Funktionen von Version 3.3
+iOS 11 Compatibility
+Bug fixes
+Night mode theme fixes/adjustments
+Bug fixes for Apple Watch local playback for latest watch os.
-Please note that the complications on watch os will say iC instead of showing the iCatcher graphic. This is an issue outside my control at the moment and will update when a suitable fix is available.

See whats new under help tab. Feeling generous? Tip Jar in settings tab.

**If you like iCatcher! and use it everyday, then please take a moment and share on the app store reviews.
Your reviews help others to know about iCatcher!**

Follow me on twitter @joeisanerd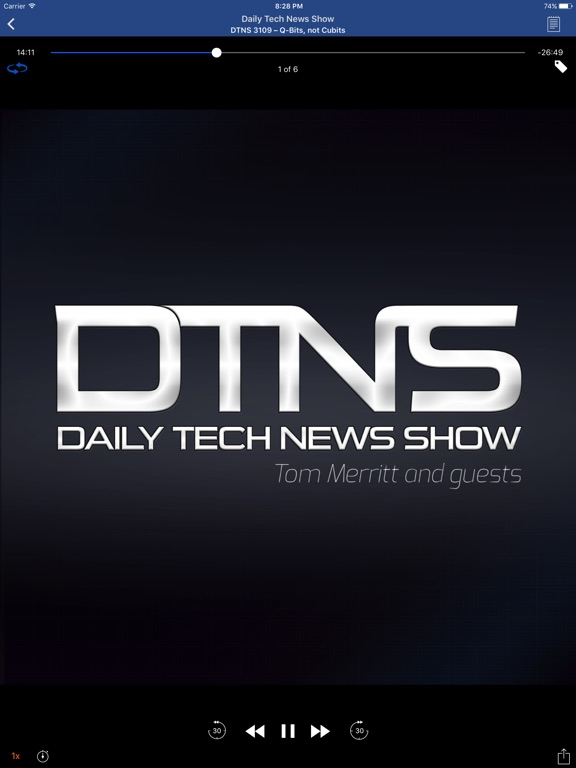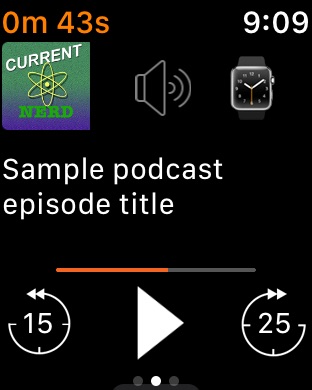 Kundenrezensionen
Kann alles + super Support
Als Podcast "Heavy User" kann ich die App nur empfehlen. Es gibt unglaublich viele Einstellmöglichkeiten, die wirklich nützlich sind. Zudem regelmäßige Updates, und wenn mal etwas nicht funktioniert, oder man etwas nicht versteht, reagiert der Entwickler in kürzester Zeit auf E-Mail.
Sehr gute App, leider bisher nur auf Englisch.
Ich bin bisher immer noch nicht hinter alle Einstellungsmöglichkeiten gestiegen. Wenn die deutsche Sprache hinzugefügt wird, gibt es auch den fünften Stern.
Best Podcast Client
The Apple Client works most of the time, but on my iPhone it hogged storage space for past episodes which is impossible to remove without full reinstall of the phone.
Overcast is nice, but was lacking chapter marks for a long time.
Instacast does this, as well as custom playlists, non-subscribed podcast for the occasional manual download, etc etc
In iTunes ansehen
Diese App wurde sowohl für das iPhone als auch für das iPad konzipiert
Mit Apple Watch-App für das iPhone
3,49 €

Kategorie:

Nachrichten

Aktualisiert:

04.10.2017

Version:

3.3

Größe:

34.7 MB

Apple Watch:

Ja

Sprache:

Englisch

Entwickler:

Joe Graf
Kompatibilität: Erfordert iOS 9.3 oder neuer. Kompatibel mit iPhone, iPad und iPod touch.
Top-In-App-Käufe
Thank You Tip1,09 €
Really Big Thank You Tip5,49 €
Big Thank You Tip3,49 €
Mehr Apps von Joeisanerd.com