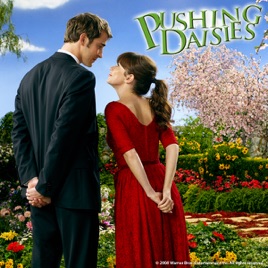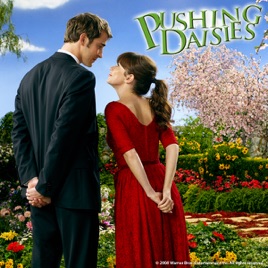 Pushing Daisies, Season 2
Beschreibung
Hinweis: Diese Sendung ist in Englischer Sprache. Zur deutschsprachigen Version der Sendung gelangen Sie unter "Mehr Staffeln".

Nominated for multiple Emmy® Awards its first season, the visually stunning Pushing Daisies, from Bryan Fuller (Heroes) and Barry Sonnenfeld (Men In Black), is back for another season of unprecedented romance, crime procedure and high-concept fantasy. This forensic fairytale follows Ned (Lee Pace), a young man with a very special gift. As a boy, Ned found he could bring the dead briefly to life with just one touch. Now a pie maker, Ned puts his ability to good use, not only touching dead fruit and making it ripe with everlasting flavor, but working with a private investigator to crack murder cases by raising the dead and having them name their killers. The tale gets complicated when Ned brings his childhood sweetheart, Chuck (Anna Friel), back from the dead and keeps her alive. Life would be perfect for Ned and Chuck, except for one cruel twist: If he touches her again, she'll go back to being dead, this time for good. Kristin Chenoweth, Chi McBride, Ellen Greene and Swoosie Kurtz also star.
© TM & (c) Warner Bros. Entertainment Inc.