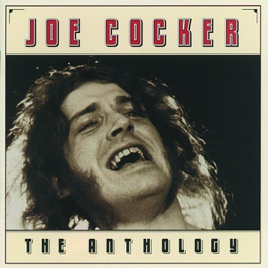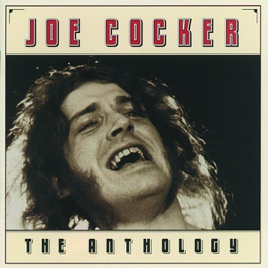 TÍTULO
DURACIÓN
1:41

Marjorine (Single Version)

2:38
3:27
5:17
4:11

Do I Still Figure In Your Life?

4:01

Don't Let Me Be Misunderstood

4:41

With a Little Help from My Friends

5:12
2:50

She Came In Through the Bathroom Window

2:37
4:37
3:32
3:25
4:40

The Letter (Single Version)

4:10

Space Captain (Single Version)

4:08

Honky Tonk Women (Live (1970 Fillmore East))

4:30

Cry Me a River (3/28/70 / Set 1 / Live At The Fillmore East)

3:57

Let's Go Get Stoned (1970 Live At The Fillmore East)

7:34
3:16
4:29
4:36
5:22
4:11

I Can Stand a Little Rain

3:32
2:42

I Think It's Going to Rain Today

3:58
4:14
3:48
5:22
6:25

13

2:37

I'm So Glad I'm Standing Here Today (feat. The Crusaders)

Joe Cocker & The Crusaders

5:01
4:01
3:42

Talking Back to the Night

4:47

Joe Cocker & Jennifer Warnes

3:52
37 canciones, 2 horas, 33 minutos

℗ 1999 Interscope Geffen (A&M) Records A Division of UMG Recordings Inc.
Acerca de Joe Cocker
Dueño de una voz impactante y una desenfrenada presencia escénica, Joe Cocker fue quizás el mejor cantante británico de soul de la historia. Cocker se convirtió en una estrella en 1969 cuando interpretó su legendaria versión de "A Little Help From My Friends" de los Beatles durante el festival de Woodstock. Con Leon Russell como su director musical, Cocker tuvo una seguidilla de éxitos a principios de la década del setenta, coronada con la triunfal gira Mad Dog & Englishmen. Sin embargo, su carrera pronto comenzó a declinar debido principalmente a su irreversible condición de alcohólico. En años sucesivos Cocker regresó esporádicamente a la primera plana gracias a éxitos como "You Are So Beautiful", "Up Where We Belong" (junto a Jennifer Warnes) o "You Can Leave Your Hat On".
ORIGEN

Sheffield, Yorkshire, England

FECHA DE NACIMIENTO

20 de mayo de 1944
Otros usuarios también han escuchado
Ver todo