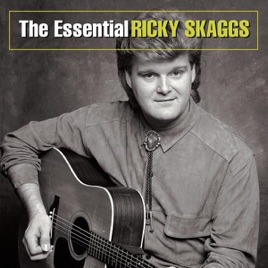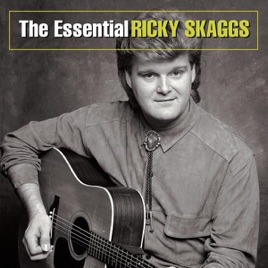 TÍTULO
DURACIÓN

Don't Get Above Your Raising

Crying My Heart Out Over You (Excerpt)

I Wouldn't Change You If I Could

Don't Cheat In Our Hometown

I Wonder If I Care As Much

(Angel On My Mind) That's Why I'm Walkin'

You Can't Do Wrong and Get By (with George Jones)

Ricky Skaggs with George Jones
14 canciones, 42 minutos
Publicado:

1 de abr. de 2003

℗ 1981, 1982, 1983, 1986, 1988, 1989, 1991, 2003 Sony Music Entertainment Inc.
Acerca de Ricky Skaggs
A comienzo de los '80, Ricky Skaggs fue en gran medida el responsable de un movimiento de la música country que proponía un retorno a la esencia del género. Demostró a muchos que un tenor bluegrass de impecable gusto y con enorme talento podía vender el country tradicional en una época en que la música pop había invadido el campo del ritmo rural. Entre 1982 y 1983, logró ingresar cinco singles directamente a los puestos número uno de ventas, obtuvo numerosos premios y fue elegido como el miembro más juvenil de la Grand Ole Opry. Su éxito ayudó a encender todo el movimiento llamado new traditionalist. Hacia fines de la década, su ingreso a las listas de mayor venta era menos frecuente pero ya se había establecido como ícono. ~ David Vinopal
LUGAR DE NACIMIENTO

Cordell, KY

GÉNERO

FECHA DE NACIMIENTO

18 de julio de 1954
Otros usuarios también han escuchado
Ver todo
Millones de canciones.
Sin anuncios.
Solo para nuevos suscriptores. El plan se renueva automáticamente después de la prueba.