Downcast
De/d' Jamawkinaw Enterprises LLC
Aquesta app només està disponible a l'App Store per a dispositius iOS.
Descripció
A powerful, complete, and easy to use podcast player that will help you manage and listen to podcasts the way you want to.

Now with CarPlay support!

"Downcast: Probably The Best Podcast Downloader for iPad and iPhone" - Wired Gadget Lab

Subscription Features
• Search, subscribe to and download audio and video podcasts of any size
• Manually subscribe to podcasts via URL
• Download podcasts automatically
• Continue podcast downloads in the background*
• Browse and download older podcast episodes
• Auto-refresh podcast feeds
• Settings for auto-download and episode retention
• Import and export podcast feeds via OPML
• Import supported audio/video media files
• Support for password-protected podcasts
• Create and edit "smart" playlists
• View podcast details and episode show notes
• Rename podcast titles

iCloud Syncing with other iOS devices or Macs**
• Podcast subscriptions
• Playlists
• Settings
• Episode information

Playback Features
• Video and audio AirPlay support
• .5x, 1x, 1.25x, 1.5x, 2x, 2.25x, 2.5x and 3x speed playback
• Chapters support for enhanced podcasts
• Stream episodes without downloading
• Playback control from external devices
• Bluetooth devices
• Headphone remote controls
• Devices connected via Lightning/dock connector
• View embedded images in podcast episodes
• Gesture support
• Sleep timer
• Google Cast™ Ready

-----------------------------------------
For support, please search our support site at http://support.downcastapp.com or email us at support@downcastapp.com!

For the latest information about Downcast, please follow @downcastapp on Twitter!

* Per iOS restrictions

** iCloud syncing with Macs requires Downcast for Mac, which is a separate purchase from the Mac App Store
Novetats de la versió 2.9.20
• Fixes issue causing some episodes to end early
• Fixes several minor UI layout issues introduced with iPhone X support
• Fixes alignment of quick skip buttons on player for small iPhone models
• Fixes skip back by 30s & 15s buttons on iPad
• Fixes issue preventing refreshing a feed directly after subscription under some circumstances
• Fixes calculation of storage usage
• Fixes player episode details top offset for those not yet on iOS 11
• Adds dynamic row height support for episode & podcast search result rows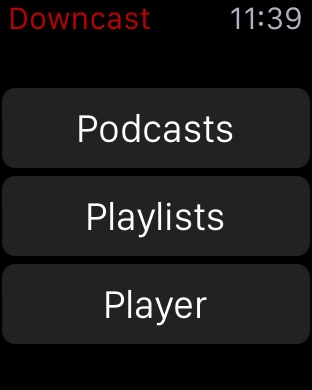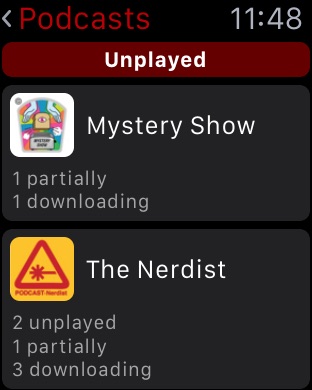 Ressenyes de clients
Essential
If you listen to podcasts on your phone or iPad, I can't recommend this app highly enough. I have been using it for years and also in the computer to keep podcasts in sync. It just works great.
La uso a diario
La mejor que he tenido
Veure a l'iTunes
Aquesta app està dissenyada per a l'iPhone i l'iPad
Ofereix app de l'Apple Watch per a l'iPhone
3,49 €

Categoria:

Notícies

Actualitzat:

09/11/2017

Versió:

2.9.20

Mida:

34.6 MB

Apple Watch:

Sí

Idioma:

Anglès

Desenvolupador:

Jamawkinaw Enterprises LLC
Compatibilitat: Cal que tinguis el sistema operatiu iOS 9.0 o posterior. Compatible amb iPhone, iPad i iPod touch.
Top de compres integrades
Encouraging Tip3,49 €
Motivating Tip6,99 €
Inspiring Tip12,99 €
Més de Jamawkinaw Enterprises LLC