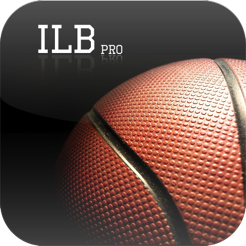 Descripción
Sports is one of the more entertaining industries on the planet. Why? Because competition is in our DNA. We love to test our skills against friends. This is why we decided to create iLike BASKET - since we are a competitive team, and love basketball.

There are many games like this already on the market, but most of them are made in 2D. We decided to move the bar higher, and created this game in 3D with realistic physics, so the basketball does behave in a more natural way.

This is why playing with our game feels more satisfying and because of this, it is more addictive. We hope you feel the same way about this game as we are, and are challenging your friends :).

Featured:
- Poland (#1) All Games
- Spain (#1) All Games
- UK (#1) Sports Games
- USA (#2) Sports Games
- China (#1) Sports Games
- India (#1) Sports Games

Key features:
- Easy to use interface
- 3D environment
- Special effects
- Realistic game physics
- GameCenter rankings
- Highly addictive gameplay!

Movie:
http://goo.gl/7mFDh

Useful links:
- Company Fanpage: https://www.facebook.com/setappcompany
- Company website: http://setapp.pl

⋙ iOS version also available in the App Store ⋘

Contact with: office@setapp.pl
If you have any QUESTION, please send us a E-MAIL - don't use the comment section below for questions - we can't ANSWER them. Use this e-mail: office@setapp.pl

Ps. if you are a fan of Unity 3D, you will be happy to know that this game was made with this amazing tool.
Valoraciones y reseñas
Entretenida pero falta una clasificación.
Muy simple y fácil, es lo que la hace entretenida… pero le falta un apartado de marcadores o clasificacion para ver las puntuaciones, porque sino lo que haces no sirve para nada y no hay motivacion para superarse.
Mal terminada
Aunque la idea es buena , parece que esté sin terminar….
Le falta la posibilidad de poder desarrollar más los tiros a canasta
Tampoco entiendo por qué no hay marcador
Información
Desarrollador

Setapp Sp. z o. o.

Tamaño

14.2 MB

Categoría

Compatibilidad

OS X 10.6.6 o posterior

Edad

Clasificada 4+

Copyright

© Setapp 2015

Precio

Gratis
Compatibilidad
En familia

Hasta un máximo de seis miembros de tu familia podrán usar esta app si tienes En familia activado.