Surgical management of temporomandibular joint: Vol .1 Arthroscopy
Florencio Monje Gil
Este libro está disponible para descargarlo con iBooks en tu Mac o dispositivo iOS. Puedes usar iBooks para leer libros Multi-Touch en tu Mac o dispositivo iOS. Los libros con contenido interactivo tienden a funcionar mejor en un dispositivo iOS. iBooks en tu Mac requiere OS X 10.9 (o posterior).
Descripción
The temporomandibular joint (TMJ), in the field of Medicine and Odontology, has been veiled in notions of complexity and a certain enigma.  This joint, whatever the affliction, has been approached by different professional groups or specialists, some being doctors, others not, some odontologists, others not.  Each has proposed an etiological theory and, on that basis, a treatment protocol.  This is particularly true of everything related to the concept of disk displacement. But also, other pathologies are involved, for which surgical treatment is essential:  condylar fractures, condylar tumors, ankylosis, etc..  Therefore, the idea behind this book, which began to be developed some ten years ago and which has occupied a good deal of my free time, sprang from the need to draw together nearly all the surgical techniques that exist at present.  This has entailed the help of renowned Spanish and international colleagues.  In fact, I wish to express my sincere gratitude for the assistance of fellow members of the American Society of Temporomandibular Joint Surgeons (ASTMJS) and the European Society of Temporomandibular Joint Surgeons (ESTMJS).

The contents, we believe, follow a suitable order and are enriched with sketches, schematics, figures, tables, clinical photographs, and videos that, thanks to the electronic format of the book, have been possible to incorporate, making the reading more pleasant as well as instructive.  We felt that, throughout this period of giving conferences and courses, receiving colleagues in our services, and undertaking research in the field of TMJ, it was necessary to present a work like this one as a tool to be consulted and to learn from.

In the acknowledgements section, I would like to present two basic groups.  On one hand, all my peers at the Oral Surgery and Maxillofacial Service of the Hospital de la Princesa (Madrid, Spain), where I received the bulk of my training, and spent the first few years of professional practice.  Everyone there helped me but I would like to personalize my appreciation to my teacher and friend, Professor JR Alonso del Hoyo.  I cannot overlook the two pillars of this career, Dr. JL Gil Díez and Dr. F Rodríguez-Campo, two superb specialists at this hospital to whom I owe much of my experience.
On the other hand, I wish to thank my companions of my Oral Surgery and Maxillofacial Service at the Hospital Universitario Infanta Cristina of Badajoz (Spain).  They have collaborated actively in this project and have devoted time that I cannot return to them.  Special mention goes to Dr. Raul González-García for his selfless dedication in much of the work of this book.

Finally, I would like to express my deepest gratitude to my family for forgiving my spending so much time on scientific projects and appearances, and for being so generous to me.

Florencio Monje MD, PhD, FEBOMS
Oral and Maxillofacial Surgeon 
Lo nuevo en la versión 1.1
Add prologue Text correction
Capturas de pantalla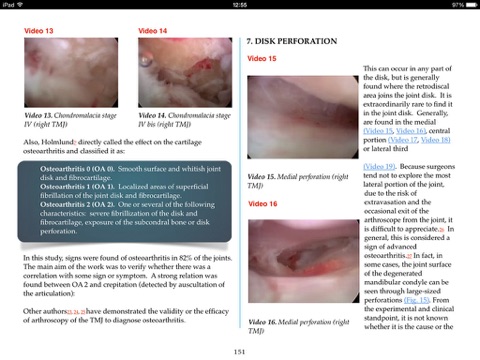 Reseñas de clientes
Muy interesante!
Muy interesante!
Ver en iTunes
29,99 €

Categoría:

Medicina

Publicación:

25/08/2014

Editorial:

Florencio Monje Gil

Páginas impresas:

285 páginas

Idioma:

Inglés

Versión:

1.1
Más de Florencio Monje Gil