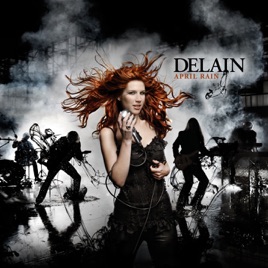 11 Songs, 45 Minutes
Released:

20 Mar 2009

℗ 2008 The All Blacks B.V. Issued under license to Roadrunner Records from The All Blacks B.V. Roadrunner Records is a registered trademark of The All Blacks B.V.
About Delain
Forced from his position as keyboardist for Dutch goth rock luminaries Within Temptation due to chronic illness in 2001, Martijn Westerholt worked to get himself back to match fitness, and over the course of the next few years he began to write music. Bringing together some of the more well-known musicians in the genre -- including Marko Hietala (Nightwish), Jan Yrlund, and Liv Kristine -- as well as lead vocalist Charlotte Wessels of To Elysium, Westerholt was able to realize a new musical project, and he named it Delain, inspired by the "Kingdom of Delain" from the Stephen King fantasy novel Eyes of the Dragon. Signed to Roadrunner, the group released a single ("Frozen") in 2006, and their debut album, Lucidity, in 2007. Though Westerholt had initially thought of Delain as a studio-only project, the success of the band's debut resulted in a tour, and that live incarnation would go on to provide the meat for 2009's April Rain, which utilized the outside services of Maria Ahn, cellist from the Ahn Trio and Hietala. 2012 saw the release of the group's critically acclaimed third studio album, We Are the Others, and two years later, the band issued The Human Contradiction via Napalm Records, which included guest spots from Alissa White-Gluz (Arch Enemy, ex-the Agonist), Hietala, and George Oosthoek (ex-Orphanage). A new EP, Lunar Prelude, arrived in 2016 and featured the single "Turn the Lights Out," which was inspired by Neil Gaiman's comic book series The Sandman. The full album Moonbathers followed later that year on Napalm. ~ Chris True
ORIGIN

Zwolle, The Netherlands

GENRE

FORMED

2001
Millions of songs.
Zero ads.
New subscribers only. Plan automatically renews after trial.