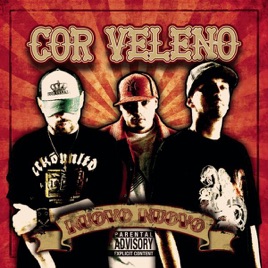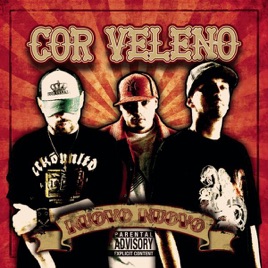 TITLE
TIME

Esplosivo K.O.B. (feat.Roy Paci)

Cor Veleno featuring Roy Paci

Nun Ce Provà (feat. Roma & Tormento)

Cor Veleno featuring Roma & Tormento

Cor Veleno featuring Kitsch

Testimoni (feat. Amir Isaa) [feat. Amir]

Cor Veleno featuring Amir Isaa

Vuoi Farlo Con Me (inedito x iTunes)
17 Songs, 59 Minutes
Released:

16 Feb 2007

℗ This product (P) 2007 SONY BMG MUSIC ENTERTAINMENT (Italy) S.p.A.
About Cor Veleno
Cor Veleno, one of Rome's hometown hip-hop icons, was formed by MCs Primo Brown and Grandi Numeri, joined by producer and beatmaker DJ Squarta. The group first appeared on the lively Roman rap scene in 1993, as part of the Zulu Party '93 project, followed by a year's worth of live shows sharing the stage with artists like Ice One, Frankie Hi-NRG MC, and Sangue Misto. The years that followed were filled with collaborations and joint projects with artists like Ice One and Piotta. In 1997 Primo and Grandi were featured on the popular compilation La Banda der Trucido, featuring their single "21 Tyson," which became a landmark recording in Italian hip-hop. The song became a major hit, gaining major airplay and inclusion on several other important compilation records. Their next single, "Incompatibile," recorded for Piotta's Comunque Vada Sara un Successo, enjoyed similar success and widespread exposure. As Cor Veleno climbed the Italian rap ladder single by single, they were offered chances to perform before larger audiences. The trio was invited to take part in the Supercafone Summer Tour, backing groups like De La Soul, Wu-Tang Clan, and more. Their debut release, Sotto Assedio (2000), featured the smash hit single "Dove Pui Respirare," which was put on heavy rotation on a number of national TV and radio stations. Cor Veleno's material continued to be included on high-profile compilations, keeping fans excited while their follow-up record, Rock n Roll (2002), was in production. Two years later they released their third full-length production, Heavy Metal (2004), featuring songs such as "Potente in Culo" and "Le Guardie, i Pomieri e l'Ambulanza," which became some of the year's most popular street anthems. 2007's Nuovo Nuovo found immediate success, with the band at their most creative and the Italian hip-hop market at an all-time high. ~ Evan C. Gutierrez
Millions of songs.
Zero ads.
New subscribers only. Plan automatically renews after trial.