1Password
Par AgileBits Inc.
Coup de cœur
Cette app est uniquement disponible dans l'App Store pour les appareils iOS.
Description
1Password remembers all your passwords for you, and keeps them safe and secure behind the one password that only you know.

1Password: the password manager that's as beautiful and simple as it is secure. Just add your passwords and let 1Password do the rest. Sign in to websites and apps with just a few taps, and use the password generator to change your passwords and make them stronger.

Featured on NBC's Today Show: **Coolest must-have phone apps of 2017**!

Try 1Password free for 30 days, then keep going with a 1Password subscription*.

PUT PASSWORDS IN THEIR PLACE

◆ Create strong, unique passwords and memorizable pass-phrases for your online accounts
◆ Fill usernames, passwords, credit card numbers and addresses into websites and supported apps
◆ Access your information on all your mobile devices and computers

GET ORGANIZED

◆ Store items in more than a dozen categories: logins, credit cards, addresses, notes, bank accounts, driver's licenses, passports, and more
◆ Create multiple vaults to keep different areas of your life separate
◆ Organize your information with tags and favorites
◆ Add custom fields to your items to store security questions, extra URLs, and any other information you can think of
◆ Use Spotlight to search for information when you need it, fast

STAY SAFE

Everything you store in 1Password is protected by a Master Password that only you know. 1Password uses end-to-end encryption, so your data is only ever decrypted offline. The encryption keys never leave your device, and you are the only one who can see your passwords.

◆ Unlock the app quickly and securely with Touch ID
◆ Lock the app automatically to ensure your data is protected, even if your device is lost or stolen
◆ Use 1Password as your authenticator: store two-factor authentication (TOTP) codes and access them quickly when it's time to sign in
◆ Get alerts when a site you use has been compromised and you need to change your passwords

SHARE WITH TEAMS AND FAMILIES

1Password for iOS has full support for team and family accounts. It's never been so easy to share the simple security of 1Password with those you work and live with.

◆ Add all your accounts — family, team, individual — and see all your information in one place
◆ Easily migrate information between accounts
◆ Share passwords, documents, and more with teammates and family members

TRY FREE

Get a 30-day free trial when you install 1Password, and subscribe at any time using the in-app purchase*.

Your subscription includes the full 1Password experience for all your computers and mobile devices. Your data syncs securely and automatically between your devices, and can also be accessed on the web.

LOVED AND USED BY MILLIONS

1Password has been highlighted in The New York Times, The Wall Street Journal, Forbes, The Verge, Ars Technica, Mashable, and The Guardian. We've also received many awesome honors:

◆ Named One of The World's Greatest 100 Apps by Business Insider
◆ Inducted into Macworld's App Hall of Fame
◆ Received an Ars Design Award

We're proud of this recognition, and we're even happier that millions of people love and use 1Password every day.

WE LOVE TO HEAR FROM YOU

We love 1Password and strive to make it the best it can be. Connect with us with us at support@agilebits.com, @1Password on Twitter, and Facebook.com/1Password!

* 1Password.com is a monthly service that costs $3.99 for individuals or $6.99 for a family of 5 (prices vary by region). Payment will be charged to iTunes Account at confirmation of purchase and auto-renews at the same price unless disabled in iTunes Account Settings at least 24 hours before the end of the current period. Your subscription can be managed in your iTunes Account Settings. No cancellation of the current subscription is allowed during the active subscription period.
* Privacy policy: https://1password.com/legal/privacy/
* Terms of Use: https://1password.com/legal/terms-of-service/
Nouveautés de la version 6.9
Happy iOS 11 Day, everyone! Today we are pleased to bring you 1Password 6.9: The iOS 11 Edition. With today's update 1Password is ready and raring to go on the latest and greatest that Apple has to offer. Now before we go much farther I want to set your mind at ease: you are not going to find a bunch of "this one goes to 11" puns and references in the release notes below. We could have, and we considered it, but we didn't. You're welcome. :)

What we did do instead was bring an incredible feature from iOS 11 on iPad and made it right at home in 1Password. Starting today you can now drag and drop information between apps on iPad. Drag and drop feels incredibly natural on iPad in iOS 11 and we're so excited to have it working in everyone's favorite password manager.

# TL;DR

• Built for iOS 11.
• You can now drag usernames, passwords, and more out of 1Password on your iPad running iOS 11.
• Add information from Contacts easily by dragging and dropping into 1Password.
• Drag text into your items while editing them.

# Multitasking With 1Password Has Never Been So Great

Never before has it felt so natural to get the information you want out of 1Password and into any app where you need it. Simply pull up 1Password side-by-side with another app, find the Login for that app in 1Password, and then drag and drop your username and password right into the login fields. And it's not just usernames and passwords, either. You can drag and drop any field from any item. It's simple and it's simply amazing.

# Contacts, Meet Identities

One of the most powerful features of 1Password is its ability to fill your name and mailing address into an web page (when you're shopping online, for instance). With drag and drop it's never been easier to get your personal information into 1Password. Just drag your contact card from Contacts and drop it into 1Password. All of your information will be imported into a shiny new 1Password Identity, ready to be filled into your browser at a moment's notice.

# Add Any Information From Anywhere

Have a crucial piece of information you want to store in 1Password? Start editing an item, drag that info in, and drop it. Easy peasy!


1Password never prompts you for a review because we value your workflow too much to interrupt it. If you feel generous or have a couple of minutes, please leave a review. It makes a huge difference to us. Thank you in advance. :)

If you need us you can find us at @1Password on Twitter, at facebook.com/1Password, or support.1password.com, we love hearing from you!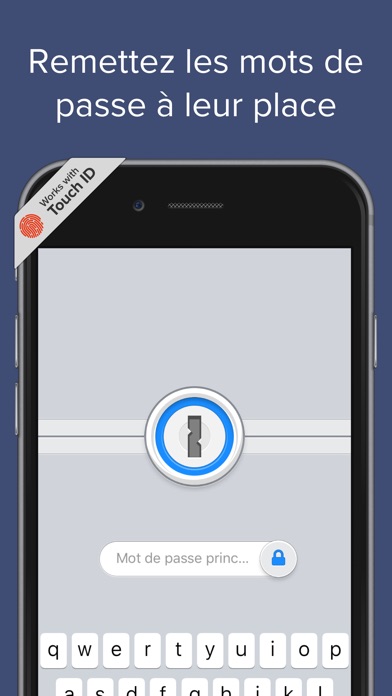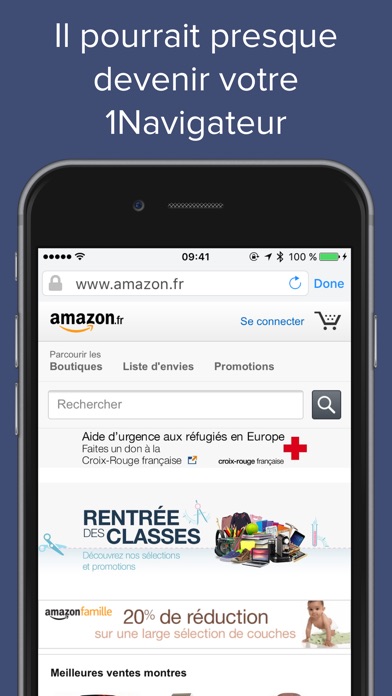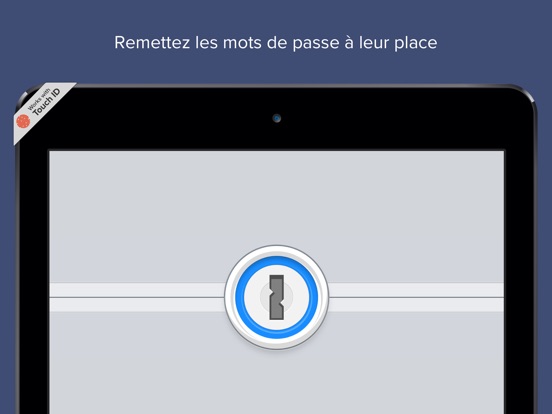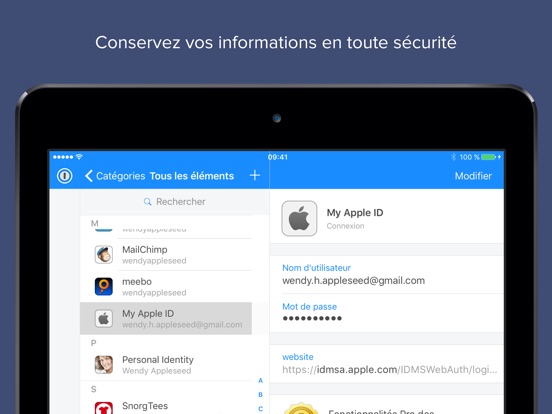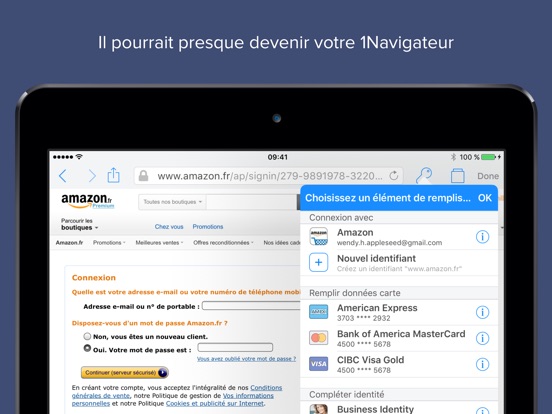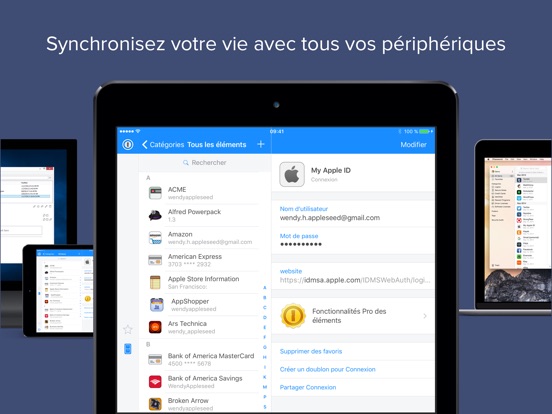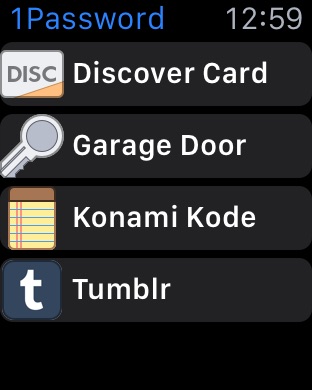 Avis des utilisateurs
Notes to improve
Bonjour,

1. Une fonctionnalité manque toujours ! Celle de pouvoir effectuer une recherche à l'intérieur des Notes sécurisées avec idéalement mise en surbrillance des termes trouvés.

2. Bug dans la dernière version : on ne peut pas atteindre la dernière ligne d'une longue note lorsque on scrolle vers le bas...

//
Hello,

1. One feature missing is the ability to search within Secure Notes with highlighted terms.

2. Bug in the latest version: we can not reach the last line of a long note when we scrolled down ...

Best regards.
Super utile 👍🏻😜
1Password est très bien pour les personnes qui oublient les codes important comme moi, c'est une Super application qui est très utile. Je tiens à remercier les créateur d'1Password merci beaucoup 👍🏻
Bug gênant sous iOs 11
Depuis la dernière mise à jour iOs, lorsque sur un iPad pro on met la fenêtre 1Password en Slide Over mais qu'on la rabat sur le côté afin de l'avoir toujours à portée de main, il n'est pas rare qu'en changeant d'application une validation Touch ID soit brièvement demandée avant de disparaître aussitôt, alors que 1Password n'est pas visible à l'écran — puisque rabattu.
Afficher sur iTunes
Cette app a été conçue pour iPhone et iPad.
Inclut l'app Apple Watch pour iPhone
Gratuit

Catégorie :

Productivité

Mise à jour :

19 sept. 2017

Version :

6.9

Taille :

118 Mo

Apple Watch :

Oui

Langues :

Français, Afrikaans, Allemand, Anglais, Chinois simplifié, Chinois traditionnel, Coréen, Danois, Espagnol, Finnois, Grec, Italien, Japonais, Norvégien, Néerlandais, Polonais, Portugais, Russe, Suédois, Tchèque

Éditeur :

AgileBits Inc.
Compatibilité : Nécessite iOS 9.3 ou une version ultérieure. Compatible avec l'iPhone, l'iPad et l'iPod touch.
Classement des achats intégrés
Pro Features10,99 €
Monthly Membership4,49 €
Annual Membership40,99 €
Family - Monthly Membership7,49 €
Family - Annual Membership68,99 €