Astropad Mini Drawing Tablet
Par Astro HQ
Cette app est uniquement disponible dans l'App Store pour les appareils iOS.
Description
Turn your iPhone into a high-end pen display with Astropad Mini!

• "Astropad is my new go-to retouching tool while on the go, which is often." - FStoppers
• "In short: it actually works." - The Verge
• "I found performance instantaneous with no lag time whatsoever." - The Next Web
• "Astropad's execution is much better...mirroring the display with zero lag and total reliability." - Gizmodo
• "Somebody should really go to Wacom HQ and make sure everyone's okay." - Uncrate

Astropad Mini transforms your iPhone into a professional graphics tablet for your Mac. Astropad Mini couples the iPhone's touch display with your Mac, so you can naturally draw and retouch directly into in your favorite creative tools like Photoshop, Lightroom and more.

SLRLounge says "[The graphics tablet] remains THE most essential piece of equipment outside of my camera and lenses for modern photography. I encourage you to get one." Astropad Mini and iPhone makes professional level tools affordable and accessible for everyone. Now you too can have an essential tool of the professional photographer in your pocket.

Instead of struggling with your mouse, you can now use Astropad Mini to directly edit your photos with ease. And unlike other tools, your iPhone is always with you and so is Astropad Mini.

Use your iPhone as a portable graphics tablet for your favorite Mac photography tools including: Photoshop, Lightroom, Capture One, Affinity Photo, and any other Mac app you like! Whether you are a professional photographer or a hobbyist, Astropad Mini offers the most powerful way to photo edit with your Mac.

Built for the needs of creative professionals, Astropad Mini is true to your source material with color corrected output and retina resolution. What you see on your iPhone is the same as on your Mac.

Astropad Mini features breakthrough network technology that keeps up with you even when wireless. It really works, allowing you to work from your desk or the sofa.

Watch our demo video at: http://astropad.com

Features:
• Provides a natural retouching & drawing experience
• Works with any Mac app
• Delivers unprecedented image quality, no compression artifacts
• Blazing fast, keeps up with you
• Bursts to 60 FPS even over Wi-Fi
• Works wirelessly or over USB
• Supports all iOS styluses
• Pressure sensitive
• Customizable shortcuts
• True Retina resolution
• Pinch to zoom and pan in your Mac apps

Great for photography tasks like:
• Spot Healing
• Smoothing skin texture
• Patching
• Dodging & Burning
• Masking
• And even drawing!

Supported iOS Styluses:
• Pencil by FiftyThree
• Adonit
• Wacom
• Adobe Ink
• Pogo Connect
• Hex3

Creating Astropad Mini required innovative new technology we call LIQUID. We tried existing technologies but none of them delivered the performance we demanded. So we developed LIQUID and we are now able to deliver incredible performance and image quality well beyond existing tools

Powered by LIQUID technology
• 2x faster than AirPlay
• Better than the highest quality JPEG
• Designed specifically for Wi-Fi

** Requires a Mac **
The Mac companion app is free and is available on http://astropad.com.

Devices supported:
All iPhones with iOS 8.2 or later
All Macs with 10.9 (Mavericks) or later

What our users are saying:

"Astropad is awesome…Tonight I'll be heading to the Apple Store to return the Wacom tablet I purchased 13 days ago." - John M.

"Astropad has done more to help my career as a designer and illustrator than any other program besides Photoshop." - Zach Wilkinson

"I levitated out of my seat when I saw Astropad, having frequently lusted after a Wacom Cintiq for years but unable to afford it. Thank you much for developing this breakthrough app." - Mark G.

"Great, great, great. Need I say more?" - Sherri Nielsen

"OHMYGODILOVEYOU!" - Wayne Johnson
Nouveautés de la version 2.2.4
- Improved compatibility with Wacom Styluses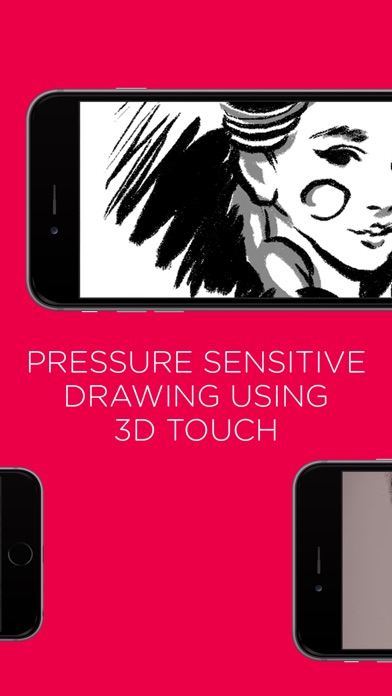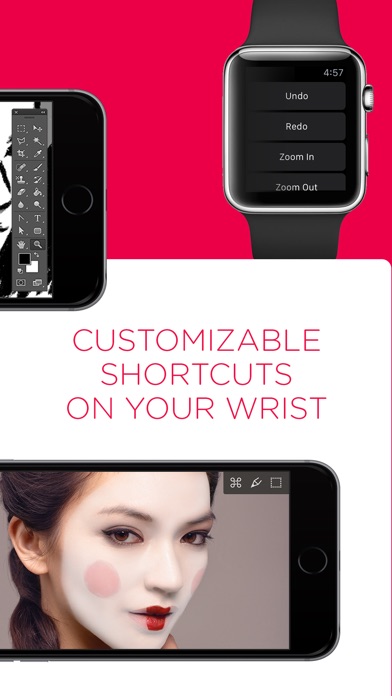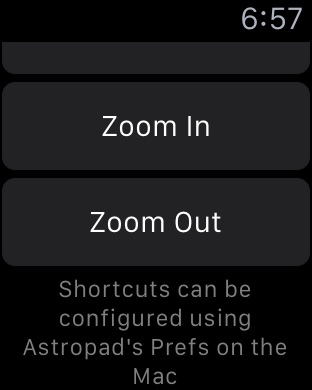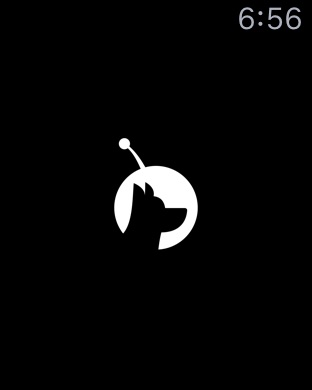 Afficher sur iTunes
Inclut l'app Apple Watch pour iPhone
Gratuit

Catégorie :

Productivité

Mise à jour :

26 juil. 2017

Version :

2.2.4

Taille :

25.1 Mo

Apple Watch :

Oui

Langues :

Anglais, Japonais

Éditeur :

Astro HQ LLC
Compatibilité : Nécessite iOS 8.2 ou une version ultérieure. Compatible avec l'iPhone, l'iPad et l'iPod touch.