Photophore Synth
Par Taika Systems LLC
Cette app est uniquement disponible dans l'App Store pour les appareils iOS.
Description
"The visual interface will draw people in initially, but the wildly diverse sounds you can tease from Photophore will undoubtedly keep you coming back for more." FACT Magazine — The Ten Best Synths for iPad | factmag.com

Photophore is a unique instrument that uses flocks of up to 100 sound generators to create rich, organic synthesizer sounds. By controlling the behavior of the flocks you can make Photophore sound like a choir of synthesizers or a swarm of angry insects.

Unlike other digital synthesizers, Photophore creates warmth and character in a completely new way. Instead of modeling analog circuits, it models animal behavior. Photophore's sound engine is made up of flocks of oscillators that move through a virtual three-dimensional environment. Their motion is controlled by a special behavioral algorithm and physics simulation that keeps the oscillators in tune with each other, but allows for a certain amount of natural drifting and detuning. This creates rich timbres that are perfect for crafting massive bass sounds, complex pads and searing leads.

You can interact with the oscillator flocks by controlling their behavior – how much they try to flock together, how much they avoid each other, their speed, and how much turbulence is in their environment. Oscillators will flee from your touch, so you can create extreme pitch modulation and more chaotic effects by swiping across the screen.

Key Features:

• Unique flock synthesis engine
• Up to 100 oscillators per patch
• Polyphonic operation (up to 6 voices)
• Monophonic mode with glide and legato
• 12 oscillator waveforms (saw, square, pulse, sine and more)
• Low pass/High pass filter with resonance
• Dedicated amplitude and filter envelopes
• Stereo echo effect
• Arpeggiator

Connectivity:

• Connect any iPad-compatible MIDI keyboard to play notes and perform pitch bends
• Use a MIDI controller's modulation wheel to control the flock
• AudioBus and Inter-App Audio support for streaming audio to other apps
• Control Photophore from other apps via CoreMIDI

Tech Requirements:

• iOS7 or later required
• iPad 2 or later required

What Reviewers say:

"The sounds in Photophore are big. There is a surprising range, as well. My first impression was that it was going to be very ambient-based, but you can get gritty and dirty here as well. From the beautifully minimal look to the impressive sounds, Photophore is a winner." - iOS Mars | iosmars.com

"There is a lot to like about Photophore. The synth engine is clearly 'different' from anything else out there but it is presented in away that is both accessible and visually appealing. In terms of both features and sound, Photophore punches well above its price point." - Music App Blog | musicappblog.com
Nouveautés de la version 1.0.2
Happy Spring everyone! This update includes bug fixes, a big performance improvement and new features including the single most requested feature: more waveshapes! If you're happy with the update, please rate Photophore. Good ratings make a difference, and will help us to keep improving this instrument. Thank you so much for your support!

- Performance improvements -- up to 15% reduction in CPU usage!!
- 6 new waveshapes! We've doubled the waveshape options, giving you a wide variety of new timbres. Enjoy!
- Glide: smoothly glide between notes when in monophonic mode!
- 12 new presets showcasing the six new wave shapes.
- Added glide to two existing presets: Killer Reese and Mr Legato.
- Fixed bug where Photophore would go to sleep while Inter App Audio was connected, causing it to disappear in the IAA host.
Captures d'écran iPad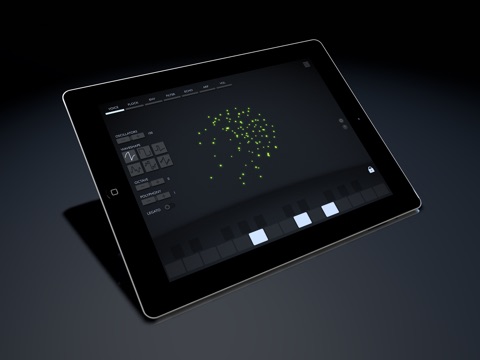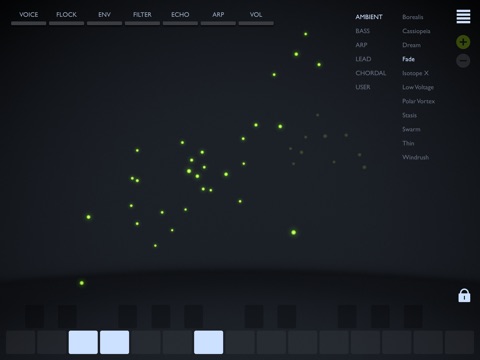 Avis des utilisateurs
Déjà incontournable
Synthé qui excelle dans les pads gras et evolutifs avec une approche du sound design à la fois classique et rafraîchissante. J'ai accroché tout de suite.
Et avec la dernière mise à jour, c'est encore mieux ! Les nouveaux presets nous montrent la puissance de l'approche de cette synthèse, même avec peu de voix
PHOTOPHORE
Super surtout pour le prix . faut pas comparé photphore avec les autres vue sons prix audiobus compris . Très bon sons . Oui un peut petit les touches mais y 'a midi moi aussi jais des gros doits . Bref bravo
Afficher sur iTunes
5,49 €

Catégorie :

Musique

Mise à jour :

24 mars 2015

Version :

1.0.2

Taille :

11.3 Mo

Éditeur :

Taika Systems LLC
Compatibilité : Nécessite iOS 7.0 ou une version ultérieure. Compatible avec l'iPad.