piRAWnha
Par Cypress Innovations
Cette app est uniquement disponible dans l'App Store pour les appareils iOS.
Description
piRAWnha is the only full-featured raw image developer for iPad!

piRAWnha will help you get the most out of your raw images when you're on the go or at home, no desktop or laptop needed. Simply import your raw images onto your iPad, edit them with piRAWnha, and share with the world!

piRAWnha features both raw developing and post-processing options, including:

-Exposure compensation
-White balance correction (automatic, manual, camera-specific)
-Highlight recovery, Gamma correction
-Denoise operations
-Saturation-hue-brightness adjustment
-High-quality contrast adjustment
-Sharpening and Image Blurring
-Updated image histogram (red-green-blue) while editing
-Display of EXIF information (shutter speed, aperture value, ISO, ...)
-Ratings/Keywords with XMP file support
-Full size export and full-screen full resolution display for iPad 2
-Custom output file format (jpg, tiff, ...)
-Cropping and Rotation
-Vibrance Control
-Current Zoom display
-Ability to open RAW files from other apps such as Mail, Dropbox, Shuttersnitch

Once you've found the settings you want, piRAWnha will export a high-quality JPEG image file to your Photo Library (leaving the original raw file unaltered, of course). piRAWnha exports the full-size, high-resolution raw image. piRAWnha can be used to edit non-raw image files such as jpegs, tiffs and pngs, and you can save and apply presets for quicker processing.

Raw images can be exported to your iPad's Photo Library individually or as a batch. piRAWnha can also run in the background, so while it works to export your images, you can do other things on your iPad; to complete the export process, you'll need to reopen piRAWnha, and the JPEG files will be saved in your Photo Library.

piRAWnha supports raw images transferred to the iPad with the Apple iPad Camera Connection Kit, with iTunes or other transfer programs and works with all raw files supported by Apple (a complete list of cameras is here: http://support.apple.com/kb/ht3825). Because of the considerable memory requirements for raw development,
piRAWnha works best when no other iPad apps are running in the
background.

For more information or support, please visit http://www.piRAWnha.com.

piRAWnha, the only full-featured raw image developer for iPad, is a true companion for the serious photographer. Develop, adjust and perfect your raw images with piRAWnha, all for the price of a lens cap.
Nouveautés de la version 9.1
Improved handling of very large raw files

Minor bug fixes

Support for Canon EOS 5DS, Canon EOS 7D Mark II, Canon EOS 700D, Canon EOS 750D, Canon EOS 760D, Canon EOS M3, Canon Powershot G7X, Canon PowerShot SX60 HS, Fujifilm S1, Fujifilm X100T, Fujifilm X30, Fujifilm X-A2, Nikon D3300. Nikon D4S, Nikon D5300, Nikon D5500, Nikon D7200, Nikon D750, Nikon D810, Nikon Coolpix P330, Nikon 1 V3, Nikon 1 J4, Nikon 1 J5, Olympus E-PL7, Olympus E-M5 Mark III, Olympus SH-2, Olympus TG-4, Pentax K-S1, Pentax K-S2, Pentax Q-S1, Panasonic DMC-CM1, Panasonic DMC-LX100, Leica D-LUX, Panasonic DMC-FZ1000, Leica V-LUX, Panasonic DMC-GF7, Panasonic DMC-GM5, Panasonic DMC-TZ7, Panasonic DMC-ZS5, Photron BC2-HD, Samsung NX3000, Samsung NX11, Samsung NX10, Samsung NX500, Samsung NX5, Samsung NX1, Sony DSC-RX100M, Sony ILCE-7M2
Captures d'écran iPad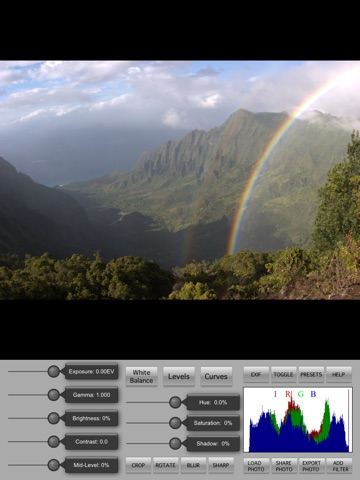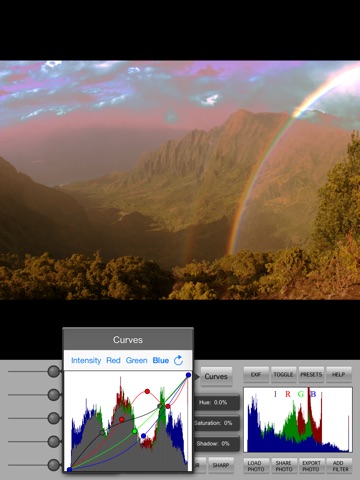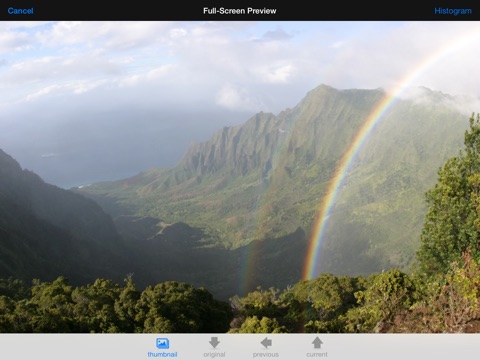 Afficher sur iTunes
10,99 €

Catégorie :

Photo et vidéo

Mise à jour :

14 nov. 2015

Version :

9.1

Taille :

41.1 Mo

Langue :

Anglais

Éditeur :

Daniel Feldman
Compatibilité : Nécessite iOS 5.1.1 ou une version ultérieure. Compatible avec l'iPad.
Plus d'apps pour iPad par Cypress Innovations