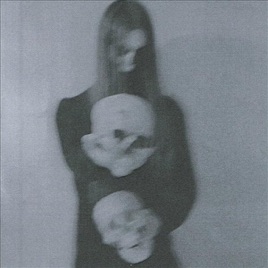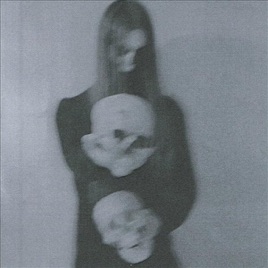 | | TITLE | TIME |
| --- | --- | --- |
| | Hordalands Doedskvad, Part I | 7:43 |
| | Hordalands Doedskvad, Part II | 6:02 |
| | Hordalands Doedskvad, Part III | 6:16 |
| | Hordalands Doedskvad, Part IV | 8:16 |
| | Hordalands Doedskvad, Part V | 6:03 |
| | Hordalands Doedskvad, Part VI | 7:17 |
| | Hordalands Doedskvad, Part VII | 9:00 |
7 Songs, 50 Minutes

℗ 2005 Karisma / Dark Essence Records
great stuff....
certainly not the strongest Taake realease, but its still a great album and deffo worth adding to your collection.
True norwegian black metal
In my opinion having heard all their stuff, I think this is taake's best album....from the opening song right till the end the albums tracks all blend together effortlessly to create a great package. All songs are unskippable and have a great feeling of coldness and harshness that true norwegian black metal should have. This is raw black metal at it's best and no effort is required to listen to the whole album, I could listen to it day after day without getting tired of it. All taake's albums are good mind you, but if i had to pick one that just sits above the rest then it's this one. If you like the true sound of Norway and the true sound of black metal then get this.
About Taake
Norwegian black metal band Taake is primarily the work of vocalist and multi-instrumentalist U. Høst, who founded the group in 1993 amid the rash of church burnings and other crimes virtually responsible for launching the scene. Recruiting drummer Svartulv, over the next three years Høst recorded a series of demos steeped in ancient Viking lore and ruthlessly brutal black metal values. Finally debuting commercially in 1996 with the Koldbrann I Jesu Marg EP (featuring new drummer/bassist Tundra), Taake went on to release two full-length albums, 1999's Nattestid and 2002's Bjoergvin, before Høst left to join fellow Norwegian black metallers Ragnarok as vocalist. Released in 2005, Hordalands Doedskvad featured a handful of guest vocalists, including Nattefrost and Nordavind from Carpathian Forest, and Taipan from Orcustus. Høst put the band on semi-hiatus shortly after the album's release, but continued to issue EPs and make the odd festival appearance. After enduring a flurry of lineup changes, Høst elected to go it alone, releasing an eponymous full-length in 2008 via his own Svartekunst Produksjoner label. Arriving in 2011, the acclaimed Noregs Vaapen saw Høst working with Attila Csihar, Nocturno Culto, Demonaz, and Ivar Bjørnson, and in 2013 he issued Gravkamre, Kroner Og Troner, a compilation LP marking the band's 20th anniversary. The following year saw Taake make their American debut at the Maryland Deathfest in Baltimore and release their sixth full-length outing, Stridens Hus. Kong Vinter followed in 2017 via Norwegian indie Karisma Records. ~ Eduardo Rivadavia
ORIGIN

Bergen, Norway

FORMED

1993