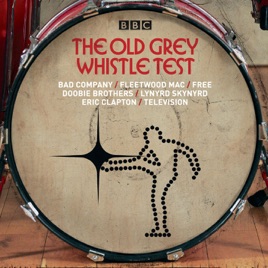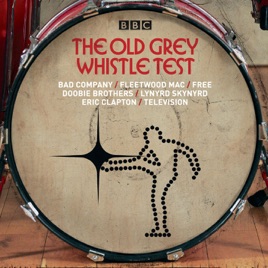 Old Grey Whistle Test
Various Artists
TITLE
TIME

Stone Fox Chase (Old Grey Whistle Test Theme)

Area Code 615

Long Train Runnin' (Single Version)

The Doobie Brothers

Jesus Was a Cross Maker (Remastered)

Judee Sill

I'm Blowin' Away (Remastered)

Bonnie Raitt

Dixie Chicken (2006 Remastered)

Little Feat

Because the Night (BBC Live Version)

Patti Smith

I Don't Want to Talk About It

Crazy Horse

Year of the Cat (BBC Live Version)

Al Stewart

Sutherland Brothers & Quiver

Song to the Siren (2006 Remastered)

Tim Buckley

Carly Simon & James Taylor

Emmylou Harris & Gram Parsons

I Saw the Light (2006 Remastered)

Todd Rundgren

Tom Traubert's Blues (Four Sheets to the Wind In Copenhagen)

Tom Waits

Wonderous Stories (Remastered)

Yes
41 Songs, 2 Hours 51 Minutes
Released:

4 Jun 2010

℗ 2010 WMTV, a division of Warner Music UK Ltd.
Ratings and Reviews
BillyBreitling - disappointed!!!
What a waste of time - nearly every one of these is just the original album track. All fantastic songs… yes, but I've got 'em all. If these had been the proper whistle test sessions (what a fantastic show that was!) I'd have paid £50 for a collection like this, but no, just another cheap compilation, sold under false pretenses. The only one that's a proper unique session is Al's Year of the Cat & - you guessed it - it's "album only" …what a bummer! Shame you can't give No Stars!!!
Pointless
None of these are the live whistle grey test songs that were amazing apart from one, and that's album only. What a surprise. So disappointed and such a waste of time.
Rating query
Has was it that someone gave it one star and yet the average rating afterwards is five? That's a bit misleading. I've also given it one star as I totally agree with the points raised previously and I want to see if the average is now reflected accurately.