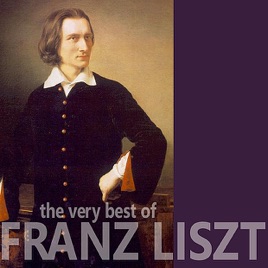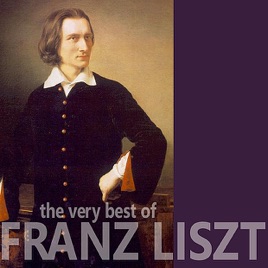 The Very Best of Franz Liszt
TITLE
TIME

Liebestraum No. 3 in A-Flat Major

4:42

The Six Grand Etudes After Paganini: No. 3, La Campanella

Carmen Cavallaro

5:39

Hungarian Rhapsody No. 2 (Abridged)

Carmen Cavallaro

5:46

Piano Concerto No. 1 in E-Flat Major: I. Allegro maestoso

Alfred Wallenstein, Arthur Rubinstein & RCA Victor Orchestra

4:58

Consolations, S. 172, No. 3

David Moore

3:54

Carmen Cavallaro

4:40

Carmen Cavallaro

2:16

Hungarian Rhapsody, No. 12

Carmen Cavallaro

3:14

The Transcendental Etudes, S. 139: No. 5 in B-Flat Major - "Feux Follets"

Jeanne-Marie Darre

3:31

Hungarian Rhapsody, No. 13 (Abridged)

Carmen Cavallaro

3:20

Carmen Cavallaro

5:40

Carmen Cavallaro

3:26

Carmen Cavallaro

3:57
13 Songs

℗ 2010 DiscoverClassicalMusic
About Josef Lhevinne
Though his modest personality offstage defied that of the typical virtuoso, Josef Lhévinne nonetheless won the admiration of fellow artists, and of those audiences who heard him in one of his absorbing piano recitals. While possessed of an immense technique, he applied his brilliance to the service of the repertory he played and avoided the musical distortions of other similarly gifted players. Lhévinne's retiring personality was fortified by the encouragement of his pianist wife, Rosina, who insisted that their two-piano performances include solo works from her husband. Lhévinne's recordings were few in number but are treasured as souvenirs of a Golden Age of keyboard artistry.

Born in Orel, near Moscow, Lhévinne was the son of an orchestra player with the Moscow Opera. The household had no piano until a relative dispatched one to the Lhévinne home to be kept in storage. Young Josef was attracted to the instrument and passed long hours at the keyboard. A visit by a Conservatory student brought the verdict that the boy had potential as a pianist and lessons were arranged. So rapidly did the youth progress that by age eight, he presented a public concert. Later, his performance at a private affair honoring the Grand Duke Constantin so impressed the esteemed guest that the Duke offered to underwrite his further musical training.

Lhévinne was taken to Vasily Safonov, director of the Moscow Conservatory, who elected to instruct Lhévinne himself. At 14, Lhévinne made his formal debut performing Beethoven's "Emperor" Concerto under the direction of Anton Rubinstein, and in 1891 he received his diploma with highest honors. During a subsequent concert tour, Lhévinne was approached by Rubinstein who offered to teach him privately. After a period of concentrated study, Lhévinne entered the Rubinstein Prize competition and took first place.

In 1898, Lhévinne married Rosina Bessie, five years younger and also an already accomplished pianist. Feeling that a two-career marriage was too fraught with risk, Rosina limited her subsequent appearances to joint recitals with her husband, initially at modest venues. A charity performance, arranged by César Cui, won such positive response that the couple subsequently resolved to pursue a schedule of two-piano concerts and did so to great acclaim.

Several years of teaching in Tbilisi brought on feelings of stagnation and the Lhévinnes traveled to Berlin under the most impecunious circumstances. After encountering many of the day's most prominent musicians (Hofmann, Leschetizky, Godowsky, and the conductor Artur Nikisch among them), Josef was appointed the head of a conservatory and continued with his concert appearances. The couple later returned to Russia where Josef accepted a teaching position with the Moscow Conservatory (1902 - 1906).

In 1905, Lhévinne was urged to go to America, but the disappearance of his impresario nearly left him stranded. Just before he was about to return to Russia, however, an invitation came to perform with the Russian Symphony Orchestra. Accompanied by his first conservatory teacher, Safonov, Lhévinne played impressively and won both outstanding reviews and a firm contract for an American concert tour the following year. Until the outbreak of WWI, which found him interned with his wife in Berlin, Lhévinne returned to the United States annually.

In 1919, the couple came back to America and, in 1924, they both joined the Juilliard Graduate School, later the Juilliard School of Music. Lhévinne's reputation as a pedagogue grew to match his ranking as one of the greatest pianists of the recording era.
Top Songs by Josef Lhevinne
See All
Top Albums by Josef Lhevinne
See All