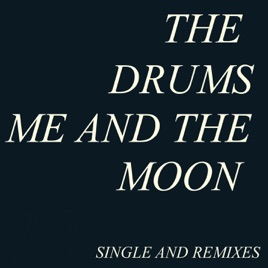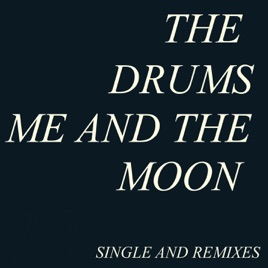 | | TITLE | | TIME |
| --- | --- | --- | --- |
| | | | |
| | Me and the Moon (Clock Opera Remix) | | |
| | Me and the Moon (Twin Shadow Remix) | | |
| | Me and the Moon (Matthew Dear Remix) | | |
| | Me and the Moon (Moonlight Matters Remix) | | |
| | Down By the Water (Hurts Remix) | | |
6 Songs, 29 Minutes
Released:

1 Jan 2010

℗ 2010 Universal Island Records Ltd. A Universal Music Company.
About The Drums
Mixing Factory Records-style indie and '50s-inspired melodies, the Drums is the project of singer/songwriter Jonny Pierce. Pierce began making music with childhood friend Jacob Graham while they were teens as the electropop duo Goat Explosion. However, the band split and Pierce and Graham went on to other projects: Graham formed the indie pop group Horse Shoes, who released an EP on Shelflife in 2009. Meanwhile, Pierce and another friend, Adam Kessler, founded the new wave-inspired band Elkland, who were signed to Columbia Records and issued the album Golden in 2005. That year, Pierce left the band (which broke up in 2006) and took a hiatus from making music. In 2008, Graham and Pierce reconnected and began writing songs together, trading the electronic direction of their earlier collaboration for a guitar-based approach. Early the following year, Pierce and Graham moved from central Florida to New York City, where Kessler became their second guitarist. With the addition of drummer Connor Hanwick, formerly of Cape of No Hope, the Drums' lineup was complete. Moshi Moshi released the Drums' singles "Let's Go Surfing" and "I Felt Stupid," and their debut EP, Summertime!, arrived late in 2009. The singles "Best Friend" and "Forever and Ever Amen" preceded the band's self-titled first album, which Moshi Moshi released in the U.K. in spring 2010; it arrived in the States that autumn.

During their first U.S. tour, Kessler left the group; friend of the band Tom Haslow played guitar for the rest of those dates. The Drums commenced writing and recording as a trio, releasing their first single with this lineup, "The New World," in April 2011. Recruiting Violens' Chris Stein and Myles Matheny as members of their touring act, the band released the darker, keyboard-heavy Portamento that September. Hanwick, who had switched from drums to guitar, left the Drums during their 2012 tour. Pierce and Graham took time to regroup, each announcing solo projects. Pierce released the electropop solo single "I Didn't Realise" late in 2012, while Graham formed the dreamy synth outfit Cascading Slopes. That November, the duo announced that another Drums album was on the way; recorded in a lakeside cabin in upstate New York, 2014's Encyclopedia ranged from Pixies-esque rock to folk-pop. Following a bad breakup, Pierce took some time away from music and relocated to Los Angeles; meanwhile, Graham left the Drums in 2016 to focus on his puppetry career and his band, Sound of Ceres. For the Drums' cheerily heartbroken 2017 album, Abysmal Thoughts, Pierce wrote and played everything on his own during sessions engineered by Eaters' Jonathan Schenke. ~ Heather Phares
ORIGIN

New York, NY [Brooklyn]

GENRE

FORMED

2008
50 million songs.
Zero ads.
New subscribers only. Plan automatically renews after trial.