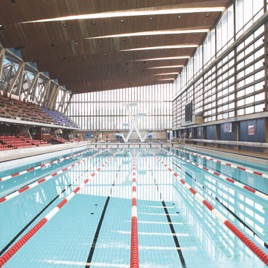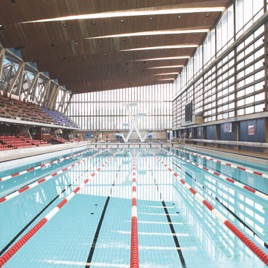 No Hope, No Future (Bonus Tracks Version)
| | TITLE | | TIME |
| --- | --- | --- | --- |
| | | | 2:34 |
| | | | 3:28 |
| | | | 3:22 |
| | | | 2:28 |
| | | | 3:00 |
| | Our Loving Mother in a Pink Diamond | | 2:54 |
| | | | 2:48 |
| | | | 1:56 |
| | | | 3:54 |
| | | | 4:15 |
| | | | 1:54 |
| | | | 1:59 |
| | | | 2:57 |
| | | | 4:08 |
| | City by the Sea (Burberry Acoustic Version) | | 5:00 |
15 Songs, 46 Minutes
Released:

8 Mar 2010

℗ 2010 Brille Records Ltd.
About Good Shoes
Hailing from London's Morden neighborhood, Good Shoes specialize in speedy, tightly written guitar pop that draws comparisons not only to contemporaries like the Futureheads, but past masters of that sound such as Gang of Four and the Buzzcocks. Featuring guitarist/vocalist Rhys Jones, his brother Tom on drums, bassist Joel Cox, and guitarist Steve Leach, the just-barely-out-of-their-teens foursome formed in 2005. The Jones brothers and Cox grew up together, while Rhys and Leach were also longtime pals who wrote and played music together and decided to make their project an official band. Playing as many gigs as possible, Good Shoes eventually landed a gig put on by Artrocker magazine; FC Kahuna, one of the other bands on the bill, were friendly with Brille Records (also home to Envelopes and the Knife), which offered the band a deal. Their debut single, "Small Town Girl," arrived in 2005, and Good Shoes did an XFM session late that year. The year 2006 was a big one for the band, with the "We Are Not the Same" single arriving that spring and All in My Head -- which featured a clever, Michel Gondry-esque video -- coming out that summer. Just after All in My Head's release, Good Shoes traveled to Sweden to record their debut album. Late that year, the Photos on My Wall EP arrived; the band's first full-length, Think Before You Speak, was released in the U.K. early in 2007 and in the U.S. that spring. Good Shoes returned in early 2010 with No Hope, No Future, a darker and sparer set of songs. ~ Heather Phares
ORIGIN

London, England

GENRE
45 million songs.
Three months on us.
New subscribers only. Plan automatically renews after trial.