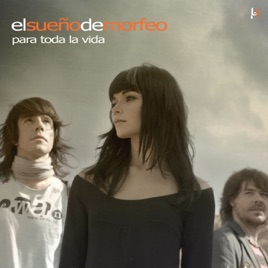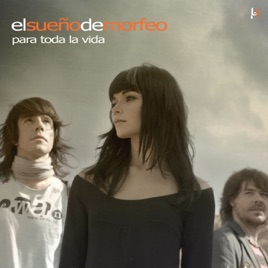 1 Song, 3 Minutes
Released:

27 Mar 2007

℗ 2007 Globomedia Musica, S.A.
About El Sueño de Morfeo
The original incarnation of El Sueño de Morfeo was Xemá, a Spanish rock group that formed in 2000 and included both singer Raquel Rosario and guitarist David Feito (Feito, in fact, was the leader). After releasing an album with Xemá, in 2003 Feito and Rosario decided to begin a new project, and invited guitarist Juan Luis Suárez to join their band, which they called El Sueño de Morfeo. Their self-titled debut was released in 2005, and combined Rosario's distinctive, Shakira-esque voice with adult pop/rock guitars and a strong Celtic influence -- besides the three core members and a rhythm section, the group also included a violinist and a bagpiper -- which gave them a sound rather like The Corrs. Thanks to an appearance by the band on the Spanish television show Los Serrano, the album did quite well on the charts. El Sueño de Morfeo also made it a point to tour Latin America, specifically Puerto Rico, which helped their single, "Ojos de Cielo," do well on the Latin charts in North America and give them an audience there, too. Their next two albums, Nos Vemos en el Camino in 2007 and Cosas Que Nos Hacen Sentir Bien in 2009, also did extremely well in Spain, both entering the charts in the top three. For the latter, and on their fourth album, 2012's Buscamos Sonrisas, they moved in a more forceful rock direction, without altogether losing sight of their Celtic roots. ~ Marisa Brown
ORIGIN

Asturias, Spain

GENRE

FORMED

2003
50 million songs.
Zero ads.
New subscribers only. Plan automatically renews after trial.