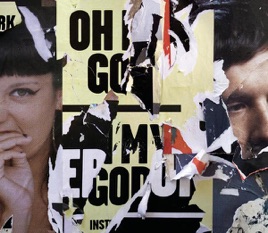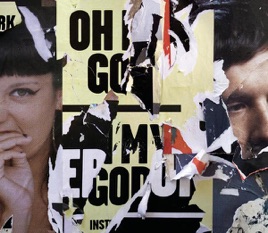 | | TITLE | | TIME |
| --- | --- | --- | --- |
| | Oh My God (Featuring Lily Allen) | | |
| | Oh My God (Featuring Lily Allen & Busta Rhymes) [The Super Busdown Remix] {Clean Version} | | |
| | Oh My God (Featuring Lily Allen) [Instrumental] | | |
| | Pistol of Fire (Featuring Lily Allen) | | |
4 Songs, 13 Minutes
Released:

13 Jul 2007

℗ 2007 Mark Ronson under exclusive license to SONY BMG MUSIC ENTERTAINMENT (UK) Limited
Ratings and Reviews
great
Oh my god with lily allen is great but the rest of the album is rubbish
good song but. . .
This song is pretty good and Lily Allen is fantastic. However, I don't see how Mark Ronson is becoming so big by releasing a cover album. He should actually release his own material again.
music makes u lose control
Good stuff
This song is really good but the rest of the album is so-so hopefully mark will bring out some more stuff like this in the future but for now we will just have to wait and see......
About Mark Ronson
Superstar DJ and producer Mark Ronson has earned both praise and popular success for his throwback, soul- and funk-influenced work with such diverse artists as Ghostface Killah, Amy Winehouse, Boy George, and Bruno Mars. The stepson of guitarist Mick Jones of Foreigner, Ronson spent the first eight years of his life growing up in England. Having played guitar and drums from an early age, it wasn't until moving to New York City with his mother that he discovered DJ culture. At age 16, and already a fan of such popular hip-hop artists as Run-D.M.C. and the Beastie Boys, Ronson began listening to the various hip-hop mixtapes released by DJs. Inspired, Ronson confiscated his father's record collection and tried his hand at mixing. It was the first step in a career highlighted by work on a Grammy-winning album by Winehouse, as well as his own global smash hit "Uptown Funk."

As a young DJ with diverse tastes, the teenaged Ronson caught the ears and eyes of various socialites and New York celebrities, including fashion designer Tommy Hilfiger, who featured Ronson, along with other sons and daughters of celebrities, in a 1997 fashion campaign. A year later, hip-hop mogul Sean "P. Diddy" Combs hired Ronson to DJ his fabled 29th birthday bash. These and other high-profile gigs boosted Ronson's "hip quotient" and helped promote his more serious-minded music career. Fusing his eclectic turntable skills with his knowledge of musical instruments and songwriting, Ronson eventually embarked on his first solo project. Featuring such diverse guest artists as dancehall rapper Sean Paul, hip-hop artist Mos Def, Jack White of the White Stripes, and Rivers Cuomo of Weezer, Ronson's debut album, Here Comes the Fuzz, appeared on Elektra in 2003. It was most successful in the U.K., where it was certified silver by the BPI.

Ronson kept busy producing tracks for a number of artists, including Amy Winehouse, whose 2006 album Back to Black earned critical praise, in part for Ronson's Motown-influenced production. The album won a Grammy Award for Best Pop Vocal Album. His own sophomore effort, a collection of cover songs called Version, dropped in 2007. Released on his boutique label Allido through a deal with Columbia, it went double platinum in the U.K. Between solo releases, Ronson continued to produce for other artists, including Adele ("Cold Shoulder"). In 2010, he began performing under the moniker Mark Ronson & the Business Intl and released his third studio album, Record Collection, another star-filled recording with previously unthinkable pairings, including Simon LeBon and Wiley on the title track.

Taking time out in 2011 to marry French actress and singer Joséphine de la Baume, Ronson returned to the studio in 2013 to start work on his fourth album, Uptown Special. Featuring collaborations with the likes of Bruno Mars, Mystikal, Tame Impala's Kevin Parker, and Simian Mobile Disco's James Ford, Uptown Special also featured lyrics written by novelist Michael Chabon. Released in 2015, Uptown Special was Ronson's first number one on the U.K. album chart and entered the Top Ten on the Billboard 200 chart in the U.S. "Uptown Funk," fronted by Mars, topped the U.K. and U.S. pop charts, as well as those of several other territories. ~ Matt Collar & Andy Kellman
HOMETOWN

Notting Hill, London, England

GENRE

BORN

04 September 1975