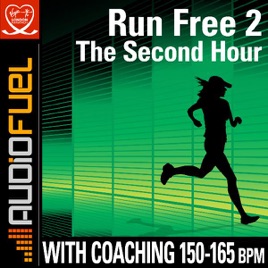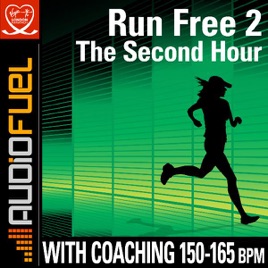 Run Free, Vol. 2: The Second Hour - A Mid Intensity Long Run
| | TITLE | TIME | PRICE |
| --- | --- | --- | --- |
| | | 10:20 | Album Only |
| | Virtual Voltage (160 BPM) | 10:11 | Album Only |
| | Dansatisfaction (160 BPM) | 5:46 | £0.79 |
| | | 5:00 | £0.79 |
| | | 2:02 | £0.79 |
| | Make Wave Attack (155 BPM) | 2:41 | £0.79 |
| | | 4:41 | £0.79 |
| | | 7:18 | £0.79 |
| | U Got Me Feelin (158 BPM) | 9:53 | £0.79 |
| | | 5:02 | £0.79 |
| | Run Free, Vol. 2: The Second Hour (Continuous DJ Mix) | 1:02:57 | Album Only |
11 Songs

℗ 2010 AudioFuel Running Music
Customer Reviews
Brilliant... In a league of it's own.
After being bored to a standstill by all those rehashed club trax that are getting flogged to death out there (yawwwwn!), I tried giving AudioFuel a spin and it absolutely kicked all of that old clobber into touch. Some tunes are fun and funky, others are harder and more banging, and they've got some great chillout stuff thrown in if you need a breather. There's even a voice that comes in to give you some wise words of encouragement every now & then, which I wasn't sure about at first, but has now become a key ingredient for me. I'll never win any medals for running, but this music makes me feel like a champion every time.
an essential on the long runs
I've bought the first and second hour of this and I've found it fantastic for doing my long runs. I find the voice over coaching really helpful. When you get to the stage where you think you can't go on the coaching is really motivational! I also like the music and find it great to run to. It's much better than just listening to my own music as the playlist is designed to keep you going, get your pace up take a break etc to get the most out of the run. I've used this for my half marathon and got great results!!