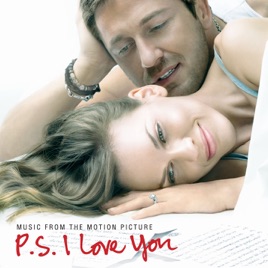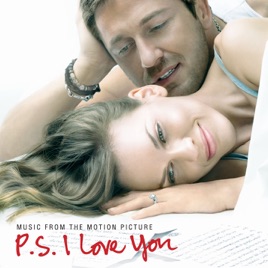 P.S. I Love You (Music from the Motion Picture)
Various Artists
TITLE
TIME
PRICE

The Pogues

4:30
Album Only

James Blunt

4:58
£0.99

NEEDTOBREATHE

4:22
£0.99

Laura Izibor

3:31
£0.99

Hope

3:36
£0.99

Ryan Star

4:11
Album Only

Paolo Nutini

4:19
£0.99

Toby Lightman

4:00
£0.99

Chuck Prophet

3:53
Album Only

The Academy Is...

3:39
£0.99

The Stills

5:43
£0.99

If I Ever Leave This World Alive

Flogging Molly

3:21
£0.99

Nellie McKay

2:09
Album Only

John Powell

4:30
Album Only
14 Songs

℗ 2007 Atlantic Recording Corporation for the United States and WEA International Inc. for the world outside of the United States
Customer Reviews
Up there with the best!
Read the book four years ago and shared it with all of my friends. Seen the film, loved it but was blown away by the soundtrack and bought it immediatley. It really is up there with the best, like Forrest Gump and Love Actually. The only ones missing are Fairy Tale of New York and the cute ditty that both gorgeous men sang!!!
song thats missing
love this soundtrack but wish they had included galway girl, which was preformed by both actors!!