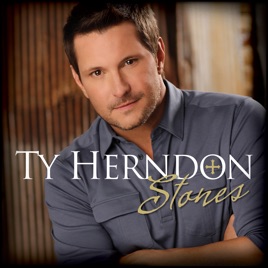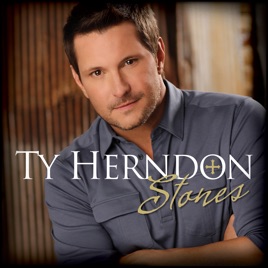 1 Song, 3 Minutes
Released:

8 Nov 2011

℗ 2011 FUNL Music Inc.
About Ty Herndon
Like many new country singers of the mid-'90s, Ty Herndon fused neo-traditionalist country with a slick, rock-oriented sense of style and production. Like many of his contemporaries, his blend of genres proved commercially successful, and his first album became one of the biggest hits of 1995. Herndon was a little wilder, at least off the stage, than many of his peers, but his records had a down-to-earth sense of sentimentality that initially gave him a broad fan base.

Born in Meridian, Mississippi and raised in Butler, Alabama, Herndon became involved in music as he was growing up. He sang gospel music and learned how to play piano. After he graduated from high school, he moved to Nashville. Initially, he had a difficult time gaining a foothold in the music industry, spending ten years without making any real headway. Herndon left the Music City and headed to Texas, where he began slogging it out in local honky tonks, developing a dedicated following of fans. In 1993, he won the Texas Entertainer of the Year. Later that year, he signed to Epic Records.

Herndon's first single, "What Mattered Most," hit number one in the spring of 1995. An album of the same name was released in April and became a Top Ten country hit. His second single, "I Want My Goodbye Back," became a number seven hit. The world was seemingly in his hands, but his first year of stardom was a difficult one, as he was arrested for drug possession on June 13, 1995, in Fort Worth, Texas. Nevertheless, the arrest didn't halt his career. His third single, "Heart Half Empty," was a hit, and Herndon's second album, Living in a Moment, debuted at number six upon its summer 1996 release. Big Hopes followed two years later, and in 1999 Herndon resurfaced with Steam. This Is Ty Herndon: Greatest Hits arrived in 2002, followed by a collection of Christmas songs (Not So Silent Night) in 2004 and a new album (Right About Now) in 2006. After that record, Herndon moved to the FUNL Music indie, releasing Journey On, his first album for the label, in 2001, and followed it with Lies I Told Myself in 2013 and House on Fire in 2016. ~ Stephen Thomas Erlewine
HOMETOWN

Meridian, MS

GENRE

BORN

02 May 1962
50 million songs.
Zero ads.
New subscribers only. Plan automatically renews after trial.