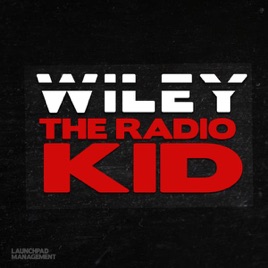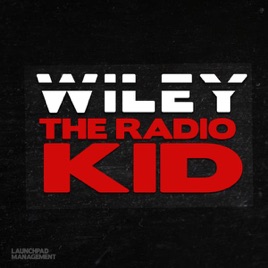 1 Song, 2 Minutes

℗ 2010 Launchpad Music Management
Blinding -big tune.
Futureshock synths working up a blurry, breathless grime-funk clatter over which Wiley, barely pausing for breath, spits sparks for a bar-packed two and a half minutes. One of his best productions for a while -echoing some of Terror Danjah's recent output (though not as spacious) -this is not only one of the King's best, but also one of Grime's most challenging and significant tunes of the year.
Radio Kid
Agree With The First Guy, Within A Week Of First Hearin It Is Brilliant!! Then Again This Is Such A Good Tune !
BRILLIANT
Long time fan of Wiley, he just keeps creating better and better music, each time with a twist of uniqueness. Keep releasin music wiley! the king of grime
About Wiley
Quite possibly the key player in U.K. grime -- though he called his knotty, brittle style "eski" or "eskibeat" -- producer and MC Wiley (born Richard Cowie) came up as a member of Pay as U Go Cartel, and was later a founding member of Roll Deep Crew. Much of his best and most crucial early work as a producer trickled out as white-label vinyl releases and free downloads. After Treddin' on Thin Ice (XL, 2004) and Playtime Is Over (Big Dada, 2007), a pair of strong albums, Wiley made a controversial crossover move with his third proper album, See Clear Now (Asylum, 2008). Released on a major label, it had a considerably larger recording budget than his previous output and featured production input from Mark Ronson and Arthur Baker, among others. The bouncy single "Wearing My Rolex" reached number two on the U.K. singles chart. In addition to being prolific as a producer and solo artist, Wiley continued to assist the careers of producers and MCs younger than him, including onetime Roll Deep partner Dizzee Rascal. He reached the Top Ten again as a featured artist on Naughty Boy's "Never Be Your Woman," and continued to lengthen his reach by setting up the A-List label for the development of upcoming talent, as well as Elusive Entertainment, where he issued Chill Out Zone (2011). He returned to Big Dada for 100% Publishing (also 2011), along with Evolve or Be Extinct (2012). He moved back into the major-label system for The Ascent (Warner Music, 2013), the release of which was teased with the fizzy "Heatwave," a number one U.K. hit. Three additional singles from the album reached the Top Ten. Life Is a Game of Snakes & Ladders (Big Dada, 2014), featuring the eskibeat throwback "On a Level," didn't fare nearly as well commercially. Mixtapes, an EP, and a stream of stray tracks all reached the public in the mid-2010s. After the release of Snakes & Ladders, Wiley appeared to go quiet for a couple of years. In 2016, he returned in a big way; he announced his 11th studio album, Godfather, as well as his autobiography, in addition to plans to release a feature-length autobiographical film. Godfather was delayed numerous times and was even scrapped at one point, but it finally arrived in January of 2017. ~ Andy Kellman
ORIGIN

London, England

BORN

19 January 1979