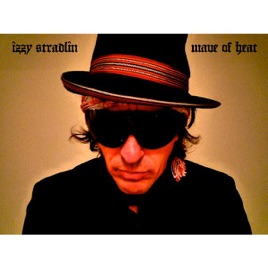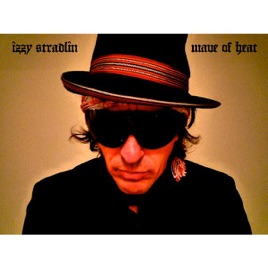 | | TITLE | TIME |
| --- | --- | --- |
| | | 2:46 |
| | | 2:49 |
| | | 3:38 |
| | | 3:33 |
| | | 3:40 |
| | | 4:15 |
| | | 3:47 |
| | | 3:47 |
| | | 3:39 |
| | | 4:10 |
10 Songs, 36 Minutes

℗ 2010 n/a
Customer Reviews
Amazing!
These songs are to good to be ignored. Izzy Stradlin should be a household name, this man is truly a brilliantly talented songwriter. Perfect acoustic/electric american blues rock. Pure class!
Inspirational Musician
His records always inpsire me to just pick up any guitar and write and play. One of my biggest influences in rock n roll, and for many others too. After introducing his solo work to a couple of friends, they all really dig it.
Having purchased all of his other works, this really is one great Izzy album, and I highly recommend it.

Izzy, if you read any of these reviews on iTunes, then I hope you've read mine. It would be great to see you on tour again.

Thanks for the music.
About Izzy Stradlin
The gals dug Axl and the musicians dug Slash, but the man in the back, guitarist Izzy Stradlin, was just as much an integral part of Guns N' Roses. Stradlin's exit from the group in 1991 also signaled the beginning of the end for G N' R, as they became more of the "Axl Rose Show" and less of a full-fledged band. Born in Lafayette, Indiana on April 8, 1962, Stradlin (whose real name is Jeff Isbell) developed a deep appreciation of the Rolling Stones and particularly Keith Richards. It wasn't long before Stradlin had picked up the guitar himself and began penning his own Stones- and punk-inflected songs, which led to his relocation in Los Angeles, in search of his rock & roll dreams. Playing in several glam metal bands on the Sunset Strip, Stradlin fell on hard times, but continued to persevere. An old friend from Indiana, Axl Rose, followed Stradlin out to L.A., which eventually resulted in the formation of Hollywood Rose. Through numerous lineup changes, Hollywood Rose eventually became Guns N' Roses, with Rose and Stradlin joined by lead guitarist Slash, bassist Duff "Rose" McKagan, and drummer Steven Adler. Although the group fit in with the Hollywood glam scene, Guns N' Roses was a different beast entirely -- their roots laid in gritty punk and blues-rock -- a reaction (at least initially) to all the glossy pop that was glutting the charts and airwaves at the time. It was also around this time that Stradlin adopted a gypsy look, and played almost-exclusively classic-looking guitars (undoubtedly based on his hero Richards). Guns eventually signed with Geffen Records, and straightaway, issued one of hard rock's all-time classic and best-selling debuts, 1987's Appetite for Destruction. But such incredible success caused problems for the young band, especially concerning drugs. With rumors swirling of an impending breakup, the group issued a spotty compilation of an early indie EP with newly recorded acoustic tracks, 1988's Lies, but it wasn't until 1991 that G N' R finally got around to issuing a proper follow-up to Appetite -- the overblown, double-disc set Use Your Illusion. With Axl Rose's ego out of control, as evidenced by tardiness and riots at shows caused by his antics, Stradlin had just about had all he could handle (he was also trying to lead a drug-free lifestyle, which proved hard while on the road) and abruptly quit the band mid-tour in late 1991. It didn't take Stradlin long to form another band, as he launched the Stones carbon copy Izzy Stradlin & the Ju Ju Hounds, which broke up after issuing a moderately successful self-titled debut album in 1992 (Stradlin briefly re-joined Guns for a smattering of gigs the same year before departing for good). In the wake of the Ju Ju Hounds breakup, Stradlin became quite reclusive, disappearing from sight for several years. The late '90s saw him reappear with fervor, however, as he issued a string of solo albums -- 1998's 117°, 1999's Ride On, 2001's River, and 2002's On Down the Road, and even managed to play a handful of solo shows in Japan. Stradlin has also signed on to help out in the songwriting department for the new G N' R-related offshoot group, the Project (featuring Guns alumni Slash, McKagan, and latter-day drummer Matt Sorum), but will not be a touring member of the group. ~ Greg Prato
ORIGIN

Lafayette, IN

GENRE

BORN

08 April 1962