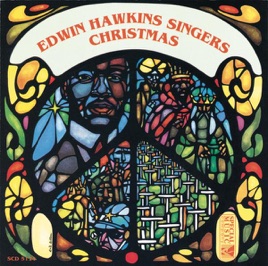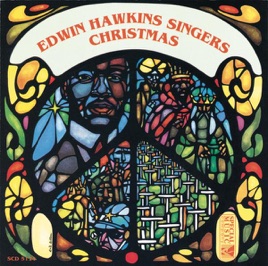 Edwin Hawkins Singers - Christmas
| | TITLE | TIME |
| --- | --- | --- |
| | | 3:11 |
| | | 5:17 |
| | | 3:04 |
| | | 5:09 |
| | | 3:42 |
| | | 3:30 |
| | | 6:50 |
| | | 3:17 |
8 Songs

℗ 1972 BMG Direct Marketing, Inc.
About The Edwin Hawkins Singers
As directors of music at their Berkeley church, the Ephesian Church of God in Christ, Edwin Hawkins (b. August 1943, Oakland, California, USA) and Betty Watson began in 1967 to absorb the leading soloists from other San Francisco-based choirs to inaugurate the North California State Youth Choir. In 1969, the 50-strong ensemble recorded an album to boost their funds, and when San Francisco disc jockey Tom Donahue began playing one of its tracks, 'Oh Happy Day', the assemblage found itself with both a record contract with the Buddah Records label and a surprise international hit. Although renamed the Edwin Hawkins Singers, the featured voice belonged to Dorothy Combs Morrison (b. Longview, Texas, USA) and much of the single's attraction comes from her powerful delivery. The singer subsequently embarked on a solo career which failed to maintain its initial promise while Hawkins, deprived of such an important member, struggled in the wake of this 'novelty' hit, although they enjoyed a period of great demand for session singing. One such session put them back into the US charts in 1970 while guesting on Melanie's Top 10 hit 'Lay Down (Candles In The Rain)'. It was their last chart appearance to date and eventually the group's fortunes faded. The Singers, now somewhat reduced in numbers, continue to tour and occasionally record.