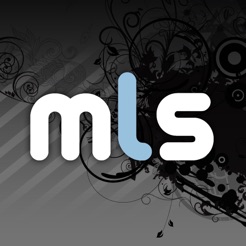 Description
mylocalsalon allows you to find the best salons and spas in your area based on verified customer ratings and reviews and then book your appointment with the confidence that it is being made directly with the salon or spas own booking system.

The mylocalsalon iPhone application is designed to support the functionality of the www.mylocalsalon.co.uk website including all search and filtering functionality, salon profile pages (including photos), live online bookings, ratings and reviews. In addition, the iPhone application will have the capability of knowing where the user is, based on the iPhone's GPS technology, helping them to locate salons in the immediate vicinity.

www.mylocalsalon.co.uk is an online directory for the hair and beauty industry which enables users to search for salons and book appointments in real-time wherever and whenever they like.

The salon's software system talks to mylocalsalon and sends up availability information every hour which is displayed on mylocalsalon as a gauge next to each salon on the search results. The gauge shows availability by indicating green, orange or red on a given day. Green indicates a good chance of an appointment being available on a particular day, orange is moderate availability and red indicates little or no availability. This is unique and enhances the user experience, as they have a pretty good indication as to the likelihood of getting an appointment on a particular day without having to search through individual listings for results.

Appointments are made from the site directly and instantly with the salon into their salon software. The visitor will receive immediate on-screen confirmation of the booking, along with an email confirming all booking details including the contact details of the salon.

mylocalsalon visitors have many options when making a booking with a particular salon:
• Visitors are able to visit mylocalsalon at any time of the day or night, and make live bookings with the salon of their choice and receive instant email confirmation of that booking.
• Visitors can choose the relevant times they are available.
• They can also choose a particular stylist or therapist if they have a known preference. Or, they can select 'any female', 'any male' or 'any'. Some women booking for a massage for example, will prefer a female massage therapist.

Global client capabilities:
• Once a visitor registers online with mylocalsalon they are then able to book with any business listed on mylocalsalon by simply logging in. They do not need to register again to book with other businesses.
• Visitors can also manage and update all their contact and profile information. This information is sent to the salon's system and stored in the salon's local software database.

Intelligent search results:
• Sophisticated algorithms take place in the background of mylocalsalon ensuring the visitor can use the site easily and is presented with the most relevant results based on what they have searched for. For example, on the home page the visitor is asked to enter "I'm looking for" … "Near".
• In the "I'm looking For" field the visitor can type exactly what they are looking for. For example, a 'massage' or a 'hairdresser' or a particular salon name.
• In the "Near" field the visitor can type the suburb, postcode or city where they are looking for a salon.
- iOS 4.2.1 compatible
- Added support for United Kingdom mylocalsalon sites
- Enhanced Look & Feel
- Improvements to search reliability

Ratings and Reviews
Simple and easy great
My salon uses this online booking system so whenever I want to book in for my hair takes two min great app and simple to use :-)
Fantastic!
Fantastic! I can book my appointments whenever I remember and don't even have to make a phone call!!
Countries not listed on app description
I'm sure it's a great app, but it would be great if you could list on the app description that it only has British and Australian salons. I shouldn't have had to download the app to find out it isn't available in my country.
Information
Seller

Shortcuts Software Australia PTY LTD

Size

2.6 MB

Category

Compatibility

Requires iOS 3.0 or later. Compatible with iPhone, iPad and iPod touch.

Age Rating

Rated 4+

Copyright

© 2010 Shortcuts Software Ltd.

Price

Free
Supports
Family Sharing

Up to six family members will be able to use this app with Family Sharing enabled.