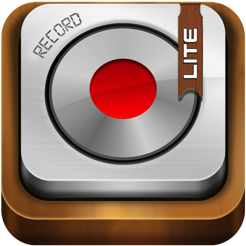 Description
✌ ✌ ✌ ✌ ✌ ✌ ✌ ✌ COMPLETELY FREE FOR EVERYONE ✌ ✌ ✌ ✌ ✌ ✌ ✌ ✌ ✌

Screen Record is able to record all screen and audio activity on your computer and create industry-standard MOV video files and using its built-in MOV Producer can turn those MOV into lean, mean, bandwidth-friendly Streaming videos. Video Resolution can be set depending on your need from 3G light weigh videos to high resolution photo quality.

Here are just a few ways you can use Screen Record:

✔ You can use it to create demonstration videos for any software program.
✔ Or how about creating a set of videos answering your most frequently asked questions?
✔ You can create video tutorials for school or college class.
✔ You can use it to record a recurring problem with your computer so you can show technical support people
✔ You can use it to create video-based information products you can sell.
✔ You can even use it to record new tricks and techniques you discover on your favourite software program, before you forget them.


If you have question please let us know at http://www.imagitechdj.com/contact/

For more amazing products visit us at http://www.imagitechdj.com/apps/

Thank you for downloading our product :)

Ratings and Reviews
Excellent
I've been using the Quicktime screen recorder under 10.8 but it's a real processor hog- on my Core-i7 15" 2011 Unibody w/8 gigs it's almost unusable if you want ot record more than 50% of a screen and it crashes if you do. This app is really lightweight; it tickles around 25% of the processor recording full-screen.
To the other person who mentioned the error message; you only get that if you try and save the file as a photo-sequence and may be down to the need for a TIFF/TGA or other photo export option under Lightroom or Photoshop. Select the second option - "High Quality video & audio output" and you get a photo-JPG video sequence at full resolution. The data rate is high (typ. 150Mbytes/min) and works well in iMove & FCP7. At 9 GBytes/hour that may be too rich for you so you can use the 720P mode which is much lighter weight, but lower resolution than your screen.
I don't know what extras come with the paid-for version?
It's alright
I don't know about anyone else, but when I record, the resolution is good…enough…but the audio isn't there AT ALL! No setting on there have changed that except the microphone setting, but that adds in my keyboard sounds and even then the audio is TERRIBLE! I wouldn't get this app if you're doing a no commentary video or something.
Great Quality Video
This app saves the video in a great video quality. Allot of the other similar apps out there pixilate the video very badly, this one doesn't.

Cheers for a great app.
Information
Seller

Dilmer Valecillos

*WEA.AppPages.Size*

2.3 MB

Category

Age Rating

Rated 4+

Copyright

© The IT Specialists LLC

Price

Free
Supports
Family Sharing

Up to six family members will be able to use this app with Family Sharing enabled.