The Room
By Fireproof Games
Essentials
This app is only available on the App Store for iOS devices.
Description
Welcome to The Room, a physical puzzler, wrapped in a mystery game, inside a beautifully tactile 3D world.

TECHNICAL NOTE: If you're having problems with the game crashing after the first chapter, please turn off your iPad (by holding down the power button until "Slide to power off" appears) and restart it. We're working on a more permanent fix.

App Store Editor's Choice in 146 countries
#1 App in UK & US
#1 App in 65 other countries
#1 Game in 80 countries
#1 Puzzle Game in 116 countries
#1 Adventure Game in 115 countries
#1 Grossing Game in 19 countries including the UK
Reached the top 10 Highest Grossing Game in 103 countries

The Room has been awarded the following:

• Apple's iPad Game of the Year 2012
• BAFTA – Best British Game 2012
• GDC Award – Best Mobile/Handheld Game 2012
• New York Video Game Critics Circle – Best Mobile/Handheld Game 2012
• International Mobile Games Awards – Excellence in Visuals
• International Mobile Games Awards – People's Choice
• TIGA Awards – Best Game Design 2012
• Pocket Gamer Gold Award
• Develop Awards – Best Micro Studio (Fireproof Games)

*****************

TouchGen
"This is one of the games at the pinnacle of what we know the iPad to be capable of."
"A must have for the iPad"

Eurogamer - App Of The Day Award
"...resist hurrying and savour every sliding panel and twist of a dial. The Room is the cave of mysteries from everyone's childhood; a perfect encapsulation of the fear and pleasure of discovery."

Gametrailers
"The touchscreen controls really shine. A must play"

Kotaku - Gaming App of the Day
"More fun than Christmas morning and one of the best games on the iPad. Pay for quality."

Penny Arcade - App Of The Day
"This isn't a title that is hindered by touch controls as much as its set free by them"

Arcade Sushi
"I couldn't stop playing this fascinating brain teaser...beautifully crafted"

Indie Game Magazine
"Fireproof Games has hit a home run"

Pocket Gamer
"More suspense than a thousand bullet-riddled shooters"

Game Informer
"Excellently produced, clever puzzles and spine-tingling music"

Jaysisgames
"The immersion overrides any sense of your surroundings beyond the box"
"The Room is eye candy for the mind."

IGN
"The most realistically rendered objects in a mobile title to date."

******

How are you, old friend?

If you're reading this, then it worked. I only hope you can still forgive me.

We've never seen eye to eye on my research, but you must put such things behind you. You are the only one to whom I can turn.

You must come at once, for we are all in great peril. I trust you remember the house? My study is the highest room.

Press forward with heart. There is no way back now.

AS.

******

Fireproof Games are very proud to bring you our greatest creation, a mind-bending journey filled with beauty, peril and mystery in equal measure. Be transported into a unique space that blends spellbinding visuals with intriguing problems to solve.

* Unsettlingly realistic graphics: The most natural looking visuals ever seen on a mobile device.

* Spine-tingling single finger controls: touch controls so natural you can play with one digit, to fully navigate this mysteriously beautiful 3D world.

* Fantastical pick-up-and-play design: Easy to start, hard to put down, the secrets of The Room will immerse you before you even know you're playing.

* Compelling layers of mystery: think you know what you're looking at? Think again.

* Now updated with an all-new Epilogue Chapter (Free to those who have already purchased The Room)

* Available in fully translated English, French, Italian, German, Spanish and Brazilian Portuguese versions

Fireproof Games is a small independent studio from Guildford, United Kingdom.
Find out more at fireproofgames.com
Follow us @Fireproof_Games
Find us on Facebook
What's New in Version 1.0.4
Fixes for iOS 9
iPad Screenshots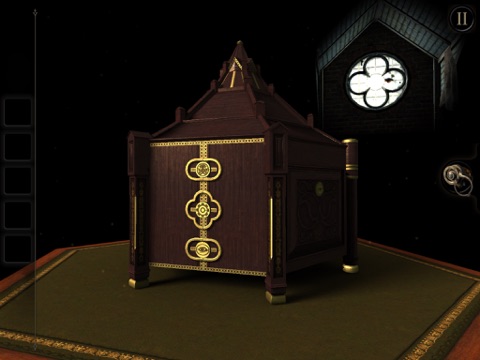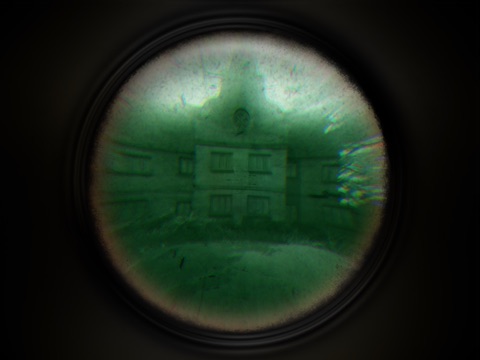 Customer Reviews
Wow!
I first downloaded The Room a couple of years ago, but for some reason, I found the controls tricky to navigate. However, when I revisited the game a few weeks ago, I had no such difficulty. I think the simple answer is that my iPad skills improved! This time round, I found the game easy to navigate and challenging to complete, and subsequently downloaded The Room 2 and 3.

All three of The Room games are unique; although they are clearly related to each other, each is also original, and different from any other game in the App Store. The thought, creativity, and skill that the Fireproof Games team has put into each episode of The Room is extraordinary and incredibly impressive! The artwork is outstanding, and makes the game beautiful to look at, let alone to play.

Each of the three Room games can be played as a stand-alone game, but simply for enjoyment and entertainment, I recommend playing the three of them from start to finish.

The clues offered are helpful without being too obvious, and I was certainly glad to have them! I'm sure the Room games have excellent re-play value, so a challenge in the future will be to play them without resorting to the clues.

Thank you, everyone at Fireproof Games!
Great puzzles and excellent graphics.
I started playing MOTAS on PC a long time ago and have since tried many knock-offs that are just disappointing. The Room brings the mystery and puzzles to a whole new level, incorporating the modern ipad's tilt function for some puzzles. It took me less than a day, needing hints quite a bit, especially towards the end. My son (8-yr) loves the mystery and challenge too. It has a few scary scenes that made me jump and I have to admit I really like this game.

Graphics is excellent though a bit on the dark side as I had to turn the brightness to max to see a few things I missed otherwise.

Great game! Thanks.
Worthy of Sherlock
How anyone can complain at the price of this game beats me and they surely need to get a reality check. Most magazines on the newsstand cost as much and sometimes more. The skill, and work, put in to create and develop this game should not be underrated. I am happy to pay the price for hours of intrigue and brain challenges. This is a super game which tests your powers of observation, deduction and memory. The graphics are terrific and everything works really well to move objects about. The clues are there but sometimes you have to search hard to find them. All the more rewarding when you do. The best game for those with a brain.
View in iTunes
£0.99

Category:

Games

Updated:

15 October 2015

Version:

1.0.4

Size:

338 MB

Language:

English

Developer:

Fireproof Studios Limited
Compatibility: Requires iOS 5.1.1 or later. Compatible with iPad 2 Wi-Fi, iPad 2 Wi-Fi + 3G, iPad Wi-Fi (3rd generation), iPad Wi‑Fi + Cellular (3rd generation), iPad Wi-Fi (4th generation), iPad Wi-Fi + Cellular (4th generation), iPad mini Wi-Fi, iPad mini Wi-Fi + Cellular, iPad Air, iPad Air Wi-Fi + Cellular, iPad mini 2, iPad mini 2 Wi-Fi + Cellular, iPad Air 2, iPad Air 2 Wi-Fi + Cellular, iPad mini 3, iPad mini 3 Wi-Fi + Cellular, iPad mini 4, iPad mini 4 Wi-Fi + Cellular, 12.9-inch iPad Pro, 12.9-inch iPad Pro Wi-Fi + Cellular, 9.7-inch iPad Pro, 9.7-inch iPad Pro Wi-Fi + Cellular, iPad Wi-Fi (5th generation), iPad Wi-Fi + Cellular (5th generation), 12.9-inch iPad Pro (2nd generation), 12.9-inch iPad Pro Wi‑Fi + Cellular (2nd generation), 10.5-inch iPad Pro and 10.5-inch iPad Pro Wi‑Fi + Cellular.
More iPad Apps by Fireproof Games