Trainz Simulator
By N3V Games Pty Ltd
Open the Mac App Store to buy and download apps.
Description
Build and operate the railroad of your dreams, and take charge of a huge variety of trains from around the world.

***** Also check out our newest version: Trainz Simulator 2! ****

Trainz Simulator Mac includes everything you need to build and operate your own dream railroad. You can build a fun layout in minutes, faithfully recreate a steam railroad from days gone by or develop a fully fledged 100+ mile prototypical route; the choice is yours.

Drive... Steam, Diesel or Electric trains (and even trams, boats and cars)
Operate... a complete working rail line with interactive industries
Build... and customize your own living railroad
Share... your creations and your passion with other rail fans

SpeedTree©
High Quality and detailed trees breathe new life into your routes and bring your worlds to life.

New and Upgraded Routes
Included in the TS Mac Release will be several new routes for you to explore as well as improvements to routes you're all used to. These include:

ECML Doncaster Peterborough
Milwaukee Road Avery Drexel
ECML Doncaster Cleethorpes Hull
CN Holly Subdivision
Conrail Lincoln Secondary
CSX Saginaw Subdivision
Detroit Connecting Railroad
Harbor Master
Port Ogden and Northern

Tutorial Sessions
Not sure where to start with TS Mac? Then check out the new tutorials included for you to drive and learn. Tutorials will be included covering the following lessons:

DCC Control
Industries
Junctions
Signaling
CAB Control of Diesel, Electric and Steam Trains
Passenger Stations
And More...

Customizable Menu System
The Trainz interface is a friendly and intuitive interface to find your way around. Along with usability, content creators can also create their own menu items for their routes and sessions.

Routes
New routes are available for you to drive with upgraded content specific to TS Mac and including SpeedTree® throughout. Developed specifically to run in 'Native' mode, experience the best Trainz® ever.

Seasonal Asset Support
Switch between different seasons and observe as the compatible objects change appearance.

Layer Support in Surveyor
Introducing a Layer tool similar to that found in many common graphics applications, you have the ability to perform tasks like;

Assign Objects to Layers
Hide and Lock Layers
Move Layers between Sessions and Routes enabling you to add any object to a session - not just trains. Want to include some new building types in a session? Or maybe a new section of track? Use the layer tool to achieve this.

All Modules Included
Use all three of the Trainz® game modules - Driver, Surveyor and Railyard.


Recommended Specifications:
* nVidia or ATI graphics card required.
* RAM: 2GB required (4GB ideal)
* CPU: Intel Core 2 Duo or better (Core i5 or i7 ideal)
Screenshots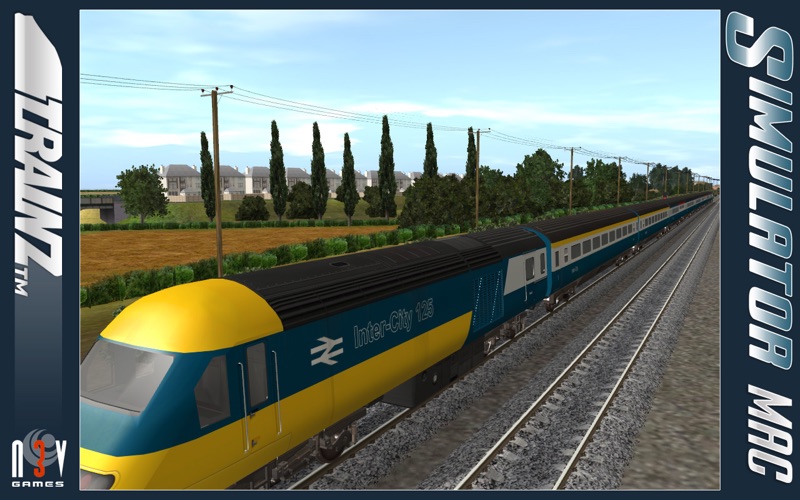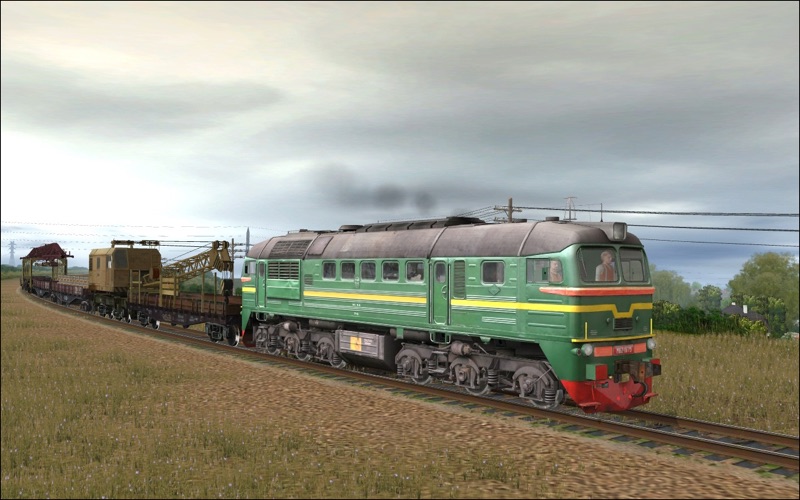 Customer Reviews
Content not as advertised.
In the description it boldy says 'Doncaster Peterborough route', yet that doesn't seem to be present in the game! I also found that there were no trams, boats, or cars (as advertised), and the routes were poorly rendered. The game description is very misleading, and I would not have bought it had I known this! The game has very little to offer. The creating GUI is appalling and impossible to use! I also found when i saved it, it didn't appear in the Saved Tracks section, so half an hours work for nothing! The game I normally play is free to use and far superior. I don't think this game lives up to the standards most developers set. I would be ashamed to put my name to this. This game is so terrible that they should pay you to buy it! I would think twice before buying this, as you will have to wait an hour for it to load and for you to be dissapointed. I would avoid this game like a disease! Shame on you, N3V games, you sneaky rip-off merchants.
Trainz Simulator for Mac
Had recently tried some train sim demos on my old windows pc and quite liked them so I had a look at what was available for my iMac (2011) and came accross Trainz Simulator for Mac as an online download from iTunes.

Was really put off by some of the reviews about loading times and bugs etc. so I kept putting it off, but I decided to give it a go anyway and see for myself, nothing ventured nothing gained as they say.

So expecting to have a long wait on the download (I made sure the kettle was filled) I was surprised at the speed of the download and installation which only took about 25/30 mins.

Started the Trainz Sim and it worked like a dream, made a few adjustments in my settings like display, audio etc. but it is working absolutely perfect, I am enjoying the surveyor end of it more, designing my own layouts etc. other than just the driving but there is nothing I could complain about at all.

This is my own honest and personal experience of the download and gameplay of Trainz for Mac and I would certainly recommend potential buyers to try it for themselves. It also runs much quicker and smoother on my iMac than TS2010 ever did on my windows pc.

Good luck to all you budding train drivers anyway!
Oh dear - Windows copied to Mac job
First things first I love Trainz. But what an utter dissapointment this is. I've booted the game from fresh install twice and the menus are so sick and filthy not even 2006 would allow it to be left in a heap on the floor. Its so bad that no text shows at all anywhere in the menu- whether its a glitch or something?! I'm running the latest Macbook Air (2015) and the game is currently unusable.

I'd consider New Era or not even buying it at all on Mac. Trainz really have a dissapointment waiting for you here, no matter how excited or forgiving you think you can be. Be cautious.
View in Mac App Store
£23.99

Category:

Games

Released:

16 December 2011

Version:

1.0

Size:

6.82 GB

Language:

English

Developer:

N3V Games Pty Ltd
Compatibility: OS X 10.6.6 or later