Velvet Assassin
By Missing Link Games
Open the Mac App Store to buy and download apps.
Description
Inspired by the fascinating story and unbreakable spirit of British secret agent Violette Szabo, players take control of Violette Summer, a beautiful World War II spy deep behind enemy lines with no support or official backing from the British Government. Intense stealth action game play with a startling real-time lighting system and surreal visuals combine to produce an incredible gaming experience. Through third person game play, sneak up on enemies and pull the pins from their belted grenades. Infiltrate a Gestapo prison and slip cyanide to your own men before the Germans make them talk. And slink through the shadows to finish off your unsuspecting enemies with a single, silent move. Through Violette's fever dreams, experience what she experienced. Walk where she walked. And kill those she killed.

• Stealth Assassinations – Execute over 50 different brutal maneuvers to deliver a quick and silent death to enemy soldiers or use the environment itself to take down Violette's foes.

• Dynamic lighting and shadows – Slip into the darkness of Nazi-controlled Europe and avoid the relentless searchlights of German guards that cut through your shadowy cover.

• Stylized environments - Explore surreal, dreamlike settings that are modeled after actual World War II locations.

• Unique perspective - Experience the unimaginable horrors of war through Violette's fever dreams. Shift into Morphine Mode when Violette's memories betray her to reposition and gain an advantage against opposing forces.

Requirements:

Intel Core 2 Duo CPU
Mac OS X 10.7.5 or higher
2 GB RAM
ATI HD 2600, NVidia 8600 or better with minimum 256 VRAM
5 GB HDD space
What's New in Version 1.0.1
Fixes issue with large resolutions
Screenshots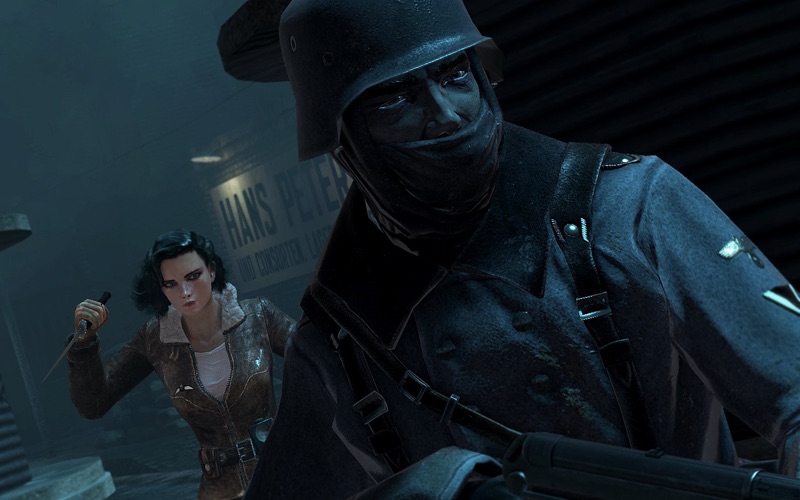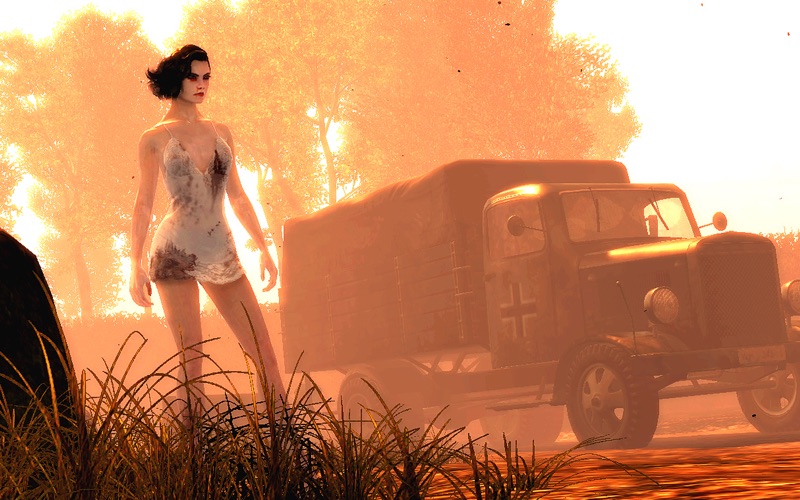 Customer Reviews
Much better than you'd expect.
I tried to run this game on a Macbook Pro 2009 with a 9600GT with 256 megs of ram and it didn't run well. So much so that I never bothered to actually play it. Since getting a 2012 Macbook Pro i7 quad with a GT650M with 1gig of graphics ram and 16gig of system ram, it runs it at ultra settings.

If you have a machine that can run it at a decent frame rate, it's a really cracking game and oh the price…!!

If you like stealthing around (this is a not a 1st or 3rd person shooter by design) then I can't recommend it enough. I want to give it 5*'s it would be doing a diservice to games like Dishonoured. It's moody and challenging, albeit a little repetitive, and very addictive. Get it!!
A stunningly amazing bargain!!
First of all to address other reviews, I have this running on mid settings my 2011 MBP 2.4Ghz i5 with 8GB RAM and its runs beautifully, no lag, no booting issues, no changing setting issues, I have not had any problems!
The game its self I can only judge against current console standards because I am a PS3 gamer, only now due to working miles away from home I have started to download the odd game on to my MBP to keep me sane!
Once I got past using keys again (its all Dualshock to me!) and I could focus on the game I noticed a few amazing things;
Graphically its not bad, its no Uncharted, but I have seen recent console games that look worse, the gameplay is very good as is the soundtrack and voice acting and you can actually believe the storyline.
In essance, as I mentioned earlier, I have played console games that cost £50 that are worse than this.
These dev's deserve a standing ovation for producing a game of this quality and then seliing it for peanuts!
Brilliant!
What a game for the money, amazing graphics, haunting soundtrack, testing enemies and a good storyline! No lagging problems on everything set on high, new iMac 27" with 32gb RAM. Please do more games like this!!!!
View in Mac App Store
£0.99

Category:

Games

Updated:

07 March 2013

Version:

1.0.1

Size:

4.09 GB

Language:

English

Developer:

Missing Link, LLC
Compatibility: OS X 10.6.6 or later
More Apps by Missing Link Games