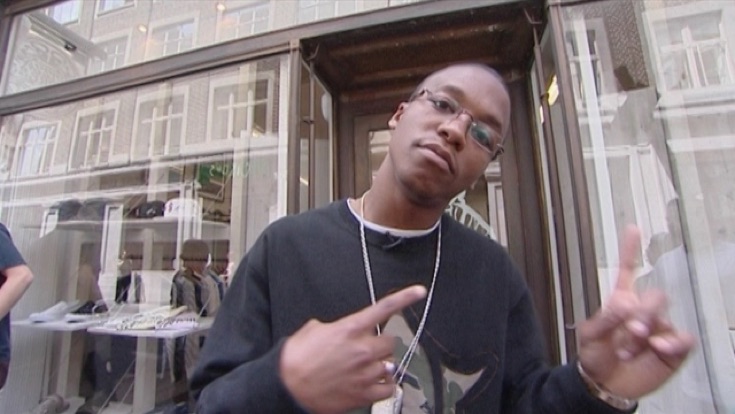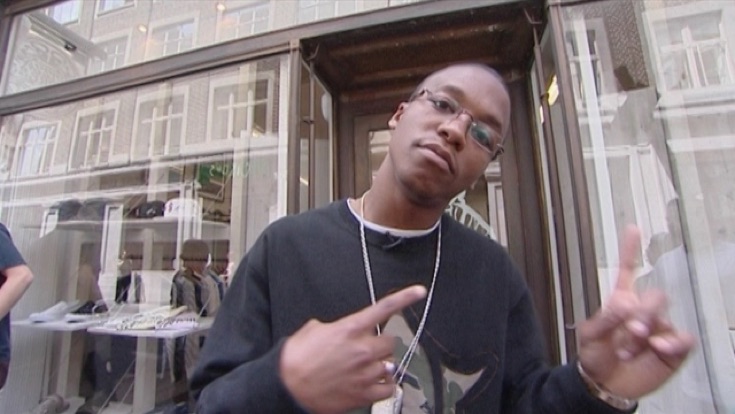 UK Fiasco
℗ 2006 Atlantic Recoding Corp. for the United States and WEA International Inc. for the world outside of the United States.
Ratings and Reviews
Lupe Is Freessshhhhh
Real Hip Hop , Real Rapper
FRESHH
Lupe is actually the best rapper ever. This video is pretty sick - has Lupe visiting the best shops in LDN - DPMHI, BAPE, mash, Billionaire Boys Club. also has him meetin sway who he made 'we love you' - a track i think should have made the album.
Itunes also needs to upload the 'Touch the Sky (Mixtape)' coz its basically the sickest CD ever.
About Lupe Fiasco
One of the most cerebral and enigmatic rappers active since the mid-2000s, Lupe Fiasco is also among the most prominent artists in his field, as proved by Grammy recognition and several gold and platinum certifications. The Chicago-based MC, born Wasalu Muhammad Jaco, began rapping in junior high school and joined a group called da Pak several years later. The group signed to Epic, released one single, and split up, all before Fiasco reached the age of 20. Thanks in part to the vocal support of Jay-Z, L.A. Reid signed Fiasco as a solo artist to Arista, but before anything of significance was able to happen (only a promo single and a couple guest appearances were set up), Reid was fired. This left the MC without a label.

Fiasco eventually landed at Atlantic, another major label. Preceded by several mixtapes, an appearance on Kanye West's "Touch the Sky," and his debut single "Kick, Push," the album Food & Liquor was set to surface in early 2006, though an unfinished version leaked in the spring, which pushed its official release back to September. The album peaked at number eight on the Billboard 200 and earned the rapper three Grammy nominations. "Daydreamin'," featuring Jill Scott, won the award for Best Urban/Alternative Performance. A highly conceptualized follow-up, The Cool, was released in December 2007. Led by "Superstar," Fiasco's first Top Ten and platinum single, it earned gold certification and led to four additional Grammy nominations.

Despite his track record, Fiasco met a number of obstacles on the way to the release of his third album, Lasers. The process culminated in a petition signed by over 30,000 followers who demanded that Atlantic release the long-delayed album, which was followed by a fan protest outside the label's New York City offices. Finally issued by Atlantic in March 2011, Lasers topped three charts: the Billboard 200, Hot R&B/Hip Hop Albums, and Hot Rap Albums. It was propelled by "The Show Must Go On" (which barely scratched the upper half of the Hot R&B/Hip-Hop chart, but went Top Ten on the Hot 100) and "Out of My Head" (number 40 Hot 100; number 11 Hot R&B/Hip-Hop).

Work on the MC's fourth album, Food & Liquor II: The Great American Rap Album, Pt. 1, began while the third one was in pre-release limbo. Its development and September 2012 birth was relatively uncomplicated. Never one to evade controversy, Fiasco received some backlash for "Around My Way (Freedom Ain't Free)," due to its bold use of Pete Rock & C.L. Smooth's 1992 classic "They Reminisce Over You (T.R.O.Y.)," and for "Bitch Bad," criticized so firmly by Spin magazine that it prompted Fiasco to call for a boycott of the publication. The album extended Fiasco's Billboard Rap Albums-topping streak and produced another major hit single, "Battle Scars."

A few non-album singles, including the Ed Sheeran collaboration "Old School Love," were scattered across 2014 and 2015. Fifth full-length Tetsuo & Youth, inspired by Fiasco's Chicago upbringing and loaded with punch lines, was a return to form. None of its singles charted, yet it nearly topped the rap albums chart. For 2016, three albums were plotted for release. Though he was thwarted by what he referred to as "clearance and mixing issues," Fiasco was able to issue the singles "Pick Up the Phone" and "Made in the USA" during the year. That December, Fiasco also uploaded a track, "N.E.R.D.," which featured a line considered anti-Semitic by the Anti-Defamation League. The rapper defended himself and announced "I'm officially not releasing anymore music" on social media. Drogas Light, featuring appearances from Ty Dolla $ign, Big K.R.I.T., and Rick Ross, nonetheless landed the following February as his first independently issued album. ~ Andy Kellman
HOMETOWN

Chicago, IL

GENRE

BORN

17 February 1982
Music Videos in Hip-Hop/Rap
See All