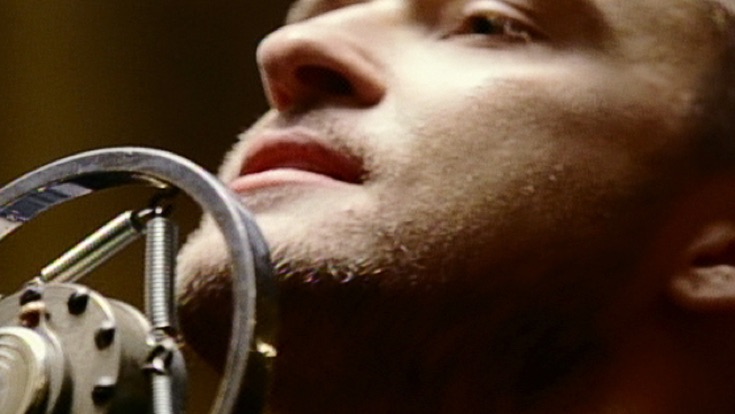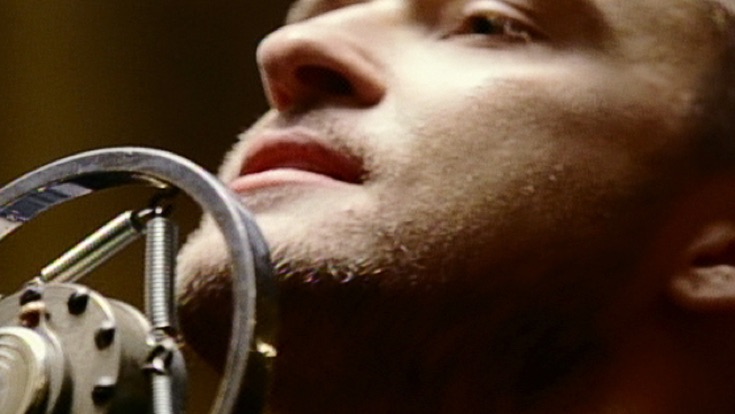 What Goes Around...Comes Around (Director's Cut)
℗ (C) 2007 Zomba Recording, LLC

£1.89
Ratings and Reviews
10 Minutes Of Goodness
It's like 10 minutes long but it's well good. Well worth buying!!
Brilliant tune!!
I've not actually seen the video yet (I haven't bought it)...but I'm completely hooked onto this tune as soon as I first heard it, which was around when JT's album came out.

If you haven't heard it yet...I suggest you do, because this should be rocking the charts.
About Justin Timberlake
Justin Timberlake may be the quintessential pop star of the new millennium, a star who jumped from platform to platform on his way to establishing himself as something bigger than a star: he was a self-sustained empire. Timberlake began his rise as a TV star, performing on The New Mickey Mouse Club as a child in the '90s, but he earned his superstardom as one of the frontmen for *NSYNC, the most popular boy band of the turn of the millennium. Justin stepped away from the band just as its popularity crested, releasing the sleek Justified in 2002, its hit singles "Cry Me a River" and "Rock Your Body" establishing him as a force outside the group, and he consolidated that success in 2006 with FutureSex/LoveSounds, the album that generated his biggest hit, "SexyBack." After reaching this pop peak, he decided to pursue other ventures, choosing to concentrate on acting and entrepreneurship. Recurring appearances on Saturday Night Live proved to be among the show's most popular spots and he received acclaim for his performance in the 2010 Oscar-winning film The Social Network. After juggling numerous ventures outside the music industry, Timberlake returned to the top of the charts with help from Timbaland.

Timberlake's journey to stardom began in Memphis, Tennessee, where he was born on January 31, 1981. He began performing early, appearing on the televised talent competition Star Search at the age of 11, singing under the name of Justin Randall. This was his first step into the big leagues, leading to him securing a spot on The New Mickey Mouse Club in 1993. This cast would prove to be filled with future stars; in addition to Timberlake there were the pop singers Britney Spears and Christina Aguilera, actor Ryan Gosling, and JC Chasez, who'd later join Justin in *NSYNC, the group manager Lou Pearlman assembled in the late '90s. Pearlman formed *NSYNC after the cancellation of The New Mickey Mouse Club in 1994, taking Timberlake and Chasez as his anchors and adding Joey Fatone, Lance Bass, and Chris Kirkpatrick.

*NSYNC began their march toward stardom in 1996 when their first album appeared in Europe. Two years later, their eponymous debut was released in the U.S. and the group scored hits with "Tearin' Up My Heart," "I Want You Back," and "(God Must Have Spent) A Little More Time on You." The latter reached the Top Ten, paving the way for the smash success of No Strings Attached in 2000. Within one week of its March 2000 release, the album sold an astonishing 2.4 million copies and set a record that stood for 15 years. After generating the singles "It's Gonna Be Me" and "Bye Bye Bye," the group set to work on its next album, 2001's Celebrity. It was another massive hit, launching the Top Ten singles "Pop," "Gone," and "Girlfriend, but it proved to be the group's last album, as Timberlake's popularity was quickly eclipsing that of the rest of the group.

It didn't take long for Justin to release his first solo album. Justified appeared a little over a year after Celebrity and its gleaming, stylish surfaces -- partially produced by the Neptunes and partially produced by Timbaland -- suggested a new, mature, adventurous musician who was as much an R&B vocalist as he was a pop singer. Timberlake supported the album with a co-headlining tour with Christina Aguilera in 2003 and he ruled the airwaves with the singles "Like I Love You," "Cry Me a River," Señorita," and "Rock Your Body," not to mention the "I'm Lovin' It" jingle for McDonalds. He weathered a scandal in early 2004 when he tore off part of Janet Jackson's costume during their half-time duet at Super Bowl XXXVIII, but he bounced back nicely, winning Grammys that year for Justified and "Cry Me a River." He also launched William Rast, a clothing line.

As he worked on his second album with producer Timbaland, Timberlake found time to resume his acting career, taking on key roles in Southland Tales, Black Snake Moan, and Alpha Dog. Before any of these films appeared, his second album, FutureSex/LoveSounds, was released, preceded by the single "SexyBack," a cool synthesized groove in the vein of Prince that established the tone for the album. "SexyBack" stayed at number one for seven weeks and its two sequels, "My Love" and "What Goes Around.../...Comes Around Interlude," also reached number one over the following year, a year that also saw Justin launch an international tour in support of the album.

Following the completion of the FutureSex/LoveSounds tour, Timberlake slowly stepped away from music, though he was featured on three major 2007-2008 pop hits: Timbaland's "Give It to Me" (number one), 50 Cent's "Ayo Technology" (number five), and Madonna's "4 Minutes" (number three). He had other musical endeavors over the next few years, but his main focus was acting. In 2007 he had a voice role in Shrek 3, and in 2008 had a lead part in Mike Myers' The Love Guru. Two years later, Timberlake had his greatest acting success as Sean Parker in David Fincher's The Social Network; he quickly followed this with roles in Bad Teacher and Friends with Benefits. During this period, he also appeared several times on Saturday Night Live.

In January 2013, after investing in three Los Angeles and New York restaurants, he released a new single, "Suit & Tie," co-produced with Timbaland. Along with a glitzy performance at the 2013 Grammy Awards and another SNL appearance, it set the stage for The 20/20 Experience, released that March. It debuted at number one on the Billboard 200 and eventually went double platinum, driven by Top Five showings for its singles, "Suit & Tie" and "Mirrors." Two months later, the Coen Brothers film Inside Llewyn Davis, in which he co-starred, premiered at the 2013 Cannes Film Festival and won the Grand Prix. Part two of The 20/20 Experience, recorded during the same session that resulted in the first, was released that September. It followed the first to the top of the charts, and produced three Top 40 singles, "Take Back the Night," "TKO," and "Not a Bad Thing." In 2014, Timberlake returned to the Top Ten as a featured guest on "Love Never Felt So Good," a track from Michael Jackson's posthumous album Xscape. "Can't Stop the Feeling!," recorded for the soundtrack of Trolls (a DreamWorks production in which Timberlake provided one of the lead voices), topped the pop chart months ahead of the film's 2016 theatrical release. Timberlake also co-composed the soundtrack for The Book of Love, a film co-produced and co-starring his wife, Jessica Biel, released later that year. In 2018, Timberlake returned with the Danja- and Timbaland-produced "Filthy," the first single from his fourth album, Man of the Woods. ~ Stephen Thomas Erlewine
HOMETOWN

Memphis, TN

GENRE

BORN

31 January 1981