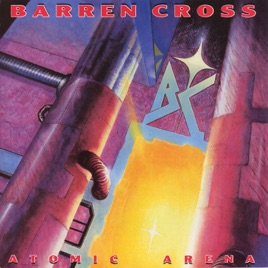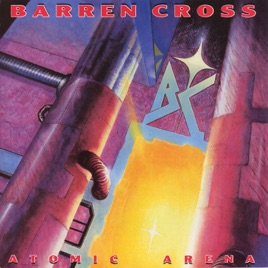 10 Songs, 43 Minutes
Released:

31 Dec 1986

℗ 2003 Rykodisc, manufactured & marketed by Rhino Entertainment Company, a Warner Music Group company.
About Barren Cross
Although they never achieved as much notoriety as their Orange County neighbors Stryper, Los Angeles' Barren Cross were among the best-known Christian (or "white") metal bands to emerge in the 1980s. Formed in late 1983 by singer/guitarist Mike Lee, guitarist Ray Parris, bassist Jim LaVerde, and drummer Steve Whitaker, Barren Cross rehearsed assiduously before performing their first concert six months later at, of all places, a home for juvenile delinquent girls. Shortly thereafter, the boys used their Christian connections to approach producer Dino Elefante (whose famous sibling John was then the singer with prog rock giants Kansas) and ask for help with their career. Good Samaritan that he was, Elefante agreed to produce Barren Cross' aptly named debut E.P., Believe, which the band released and distributed in May 1985 using $10,000.00 they had raised themselves. The gambit paid off when independent label Star Song signed the group, remastered the EP's six tracks, and had Barren Cross record three new ones for release as 1986's full-length debut Rock for the King. By then, white metal was a growing rock & roll commodity, thanks to the work of Stryper (and countless equally devout, but far more discreet acts, such as Chicago doom favorites Trouble), but Barren Cross were still fighting an uphill battle. Although their powerful, Judas Priest-derived style sounded far more legitimate than Stryper's gooey pop-metal, most heavy metal fans found the genre's fascination with the occult as attractive as the music itself. Christian metal was therefore a living contradiction, and most major labels remained similarly unconvinced about white metal, and therefore, Barren Cross', commercial potential. And despite many attempts to make the jump to a major, the band would see subsequent efforts, 1988's Atomic Arena and 1989's State of Control (both of them also championed by John and Dino Elefante) relegated to independent Enigma Records. Choosing to name their 1990 live album Hotter Than Hell was, in retrospect, obviously a sign of frustration, and it wasn't surprising to see Barren Cross give up the fight only a short time later. Some bandmembers have since remained active within Christian music circles, and even briefly reunited as Barren Cross in 1994 in order to record another studio album named Rattle Your Cage before going their separate ways once again. ~ Eduardo Rivadavia
ORIGIN

Los Angeles, CA

GENRE

FORMED

1983
Millions of songs.
Zero ads.
New subscribers only. Plan automatically renews after trial.