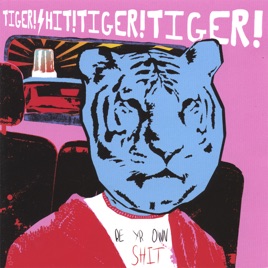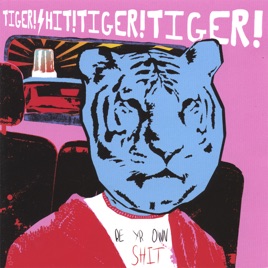 | | TITLE | TIME |
| --- | --- | --- |
| | | 2:24 |
| | | 2:12 |
| | Pop Stars=eating Disorders | 2:37 |
| | | 2:34 |
| | Solving Algebra Equations While On Percocet | 1:42 |
| | The Architects of Despair | 3:06 |
| | | 2:18 |
| | | 2:07 |
8 Songs

℗ 2008 To Lose La Track
About Tiger! Shit! Tiger! Tiger!
The curiously named Tiger! Shit! Tiger! Tiger! hail from central Italy, where vocalist/guitarist Diego Maciotti, bassist Giovanna Vedovati, and her drumming brother Nicola began sculpting their angular blend of new wave and post-punk influences in 2006. Also going by their adopted names of Tiger D, Tiger G and Tiger N, the trio were soon busy performing up and down the Italian boot while working on demos for eventual first album, Be Yr Own Shit, which was released in 2008 by independent To Lose La Track Records. Although limited by spotty distribution, the disc garnered largely positive reviews from those who heard it, dredging up comparisons ranging from the Cure and Gang of Four, to the Rapture and Franz Ferdinand, by way of the Kill Rock Stars roster, in between. ~ Eduardo Rivadavia
Top Songs by Tiger! Shit! Tiger! Tiger!
See All
Top Albums by Tiger! Shit! Tiger! Tiger!
See All