Air Navigation Pro
開發者:Xample Sarl
此 App 只在 iOS 裝置的 App Store 提供。
描述
Air Navigation is a high quality flight planning and real time GPS navigation application for VFR pilots. With Air Navigation you plan your routes within a few seconds, track your flights and you have access to a database of worldwide airspaces and waypoints. Prepare your flight better than ever with Air Navigation!

Go to the add-ons section of our website http://services.xample.ch/ too see the complete list of free and commercial maps and other available products. Register to get database updates and download add-on maps and data from within the application.

The following Add-ons can be obtained for the app:

- Interactive waypoints (more than 180000) and airspaces (more than 100 countries)
- Free maps (open source or from the public domain)
- Aeronautical charts (ICAO, Sectionals, etc.)
- Approach charts (check list of countries available)
- Free elevation data
- 3D Data for synthetic vision and terrain awareness feature
- Notams (requires a subscription)
- ATC Flight Plans
- Free METARSs & TAFs

Main features

- Interactive Moving Map with Airspaces and Waypoints
- Use official or in-official charts as background map
- Display approach charts over the background map
- Plan your routes on the moving map: Multilegs route editor with wind correction, speed, distance, headings and fuel computation.
- Map widgets (position in 2,5,10 minutes, bearing, extended runway, notams, etc)
- Elevation profile with terrain and airspaces in front of plane (free elevation data required)
- Terrain Awareness in 2D and 3D (3D data required)
- 3D synthetic vision with realistic view of the terrain. Support for internal gyros or external AHRS boxes. Displays speed, altitude, attitude, course. Support for external modules with static and dynamic pressure sensors.
- Live flight tracking, requires data connection and a free account on our website
- Direct to Function
- Weight and Balance computer
- Logbook, automatically record block and flight time.
- Instruments, HSI,VOR, ADF, Compas, Altimeter, groundspeed
- Custom waypoint editor
- Support for external modules such as: Levil, Flytec, Flynet2, etc
- Support for connecting to X-Plane and Flight Simulator X (free plugin available on our website)
- Synchronize routes from Air Navigation for OS X
- And much more…

Find all available features on our website: airnavigation.aero

REQUIREMENTS

An iPhone/iPod with a GPS is required to use realtime navigation modules. Internal GPS is disabled when the iPhone's "Airplane mode" is active. Works with external GPS kit for iPod touch and iPhone.

The accuracy of the navigation instruments is better when the iPhone has a clear view of the sky (near the front cockpit for ex.). It may take 1 to 3 minutes to acquire a good GPS signal.

Continued use of GPS running in the background can dramatically decrease battery life.

Check out our Online User Manual at http://manual.airnavigation.aero if you have any questions about how to use the application.

Satisfied with Air Navigation? Let us know by leaving us a rating and a review in the app store! This would mean a lot to us, thank you so much for your support.

Connect with us on Facebook: www.facebook.com/AirNavigationApp and Twitter: www.twitter.com/AirNavPro and stay up to date about any new updates, bugs or other news regarding Air Navigation.
www.airnavigation.aero

* Please note that this software is not intended to replace a certified navigation device. You should always use official aeronautical documentation when preparing and performing a flight. You should always use certified navigation devices when performing a flight.
6.6 版本的新內容
Air Navigation Pro latest version comes with some new App designs for a better and seamless in-app experience. We worked on the following features and user interface enhancements:

The Toolbar comes with a new fade design and labels under the buttons.
Colors are now enhanced in the menu for better emphasis.
Display of PDF document is now improved in landscape mode.
The Metar icon is now always visible and the option to show/hide them has been removed.
Air Navigation Pro users can now synchronise their routes with Air Navigation Desktop.

Air Navigation Pro previous version new features:

Share your flight directly from Air Navigation Pro via Social Media
Share your flight before takeoff, during your flight or after landing.
Share your flight path and also additional information like your planned route.
Create and manage your own group of pilots with Air Navigation Manager
Live Track an entire fleet of pilot on Air Navigation Manager with a new display
Track if your aircrafts are flying, OnBlocks, or OffBlocks.

A flight recorder adapted for helicopters:

Trigger of the OffBlocks/TakeOff/Landing/OnBlocks buttons get reported on the Live Tracking.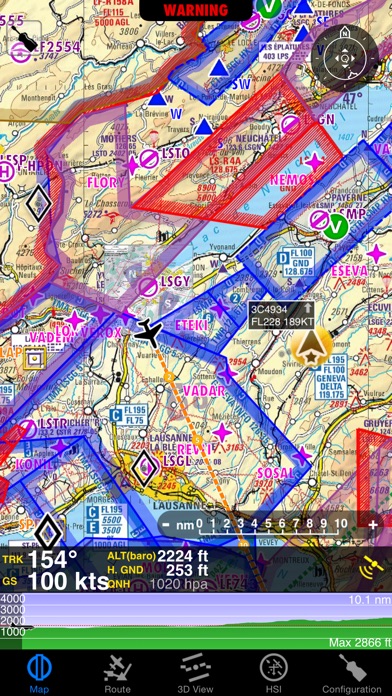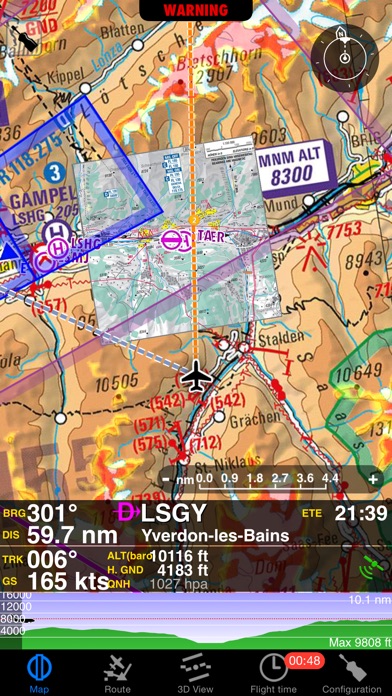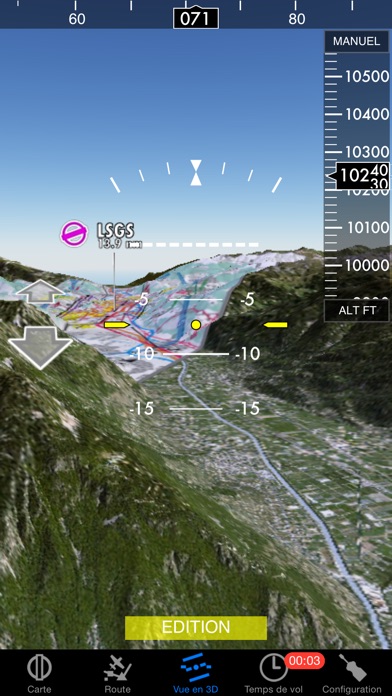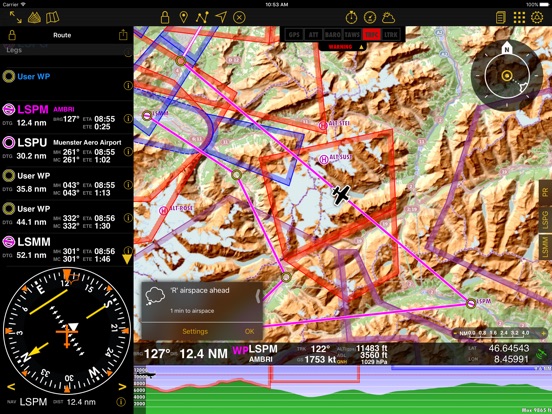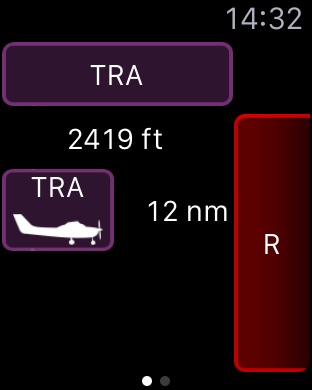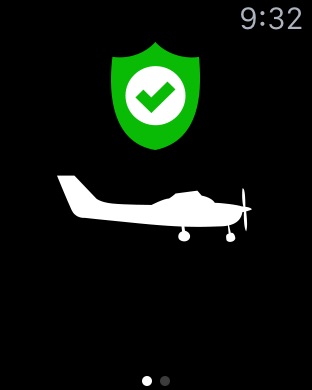 在 iTunes 上檢視
此 App 專為 iPhone 和 iPad 設計
提供 iPhone 版的 Apple Watch App
HK$ 398.00

類別:

導航

更新日期:

2017年10月21日

版本:

6.6

大小:

325 MB

Apple Watch:

是

語言:

俄文, 德語, 法文, 簡體中文, 義大利文, 英語, 葡萄牙文, 西班牙文

開發人員:

Xample Sarl
相容性: 需要 iOS 9.0 或以上版本。與 iPhone、iPad 及 iPod touch 相容。
App 內購買項目排行
Aeronautical databaseHK$ 143.00
New Zealand VNC 250k 2013 North IslandHK$ 348.00
New Zealand VNC 250k 2016-2017 South IslandHK$ 328.00
South Africa 500k WAC 2015HK$ 118.00
New Zealand VNC 250k 2013 South IslandHK$ 348.00
South Africa 1000k WACHK$ 118.00
USA Sectional charts 2011-2012HK$ 28.00
UK500K 2011 Southern EnglandHK$ 208.00
US Sectional to 02.2011 AnchorageHK$ 8.00
New Zealand VNC 250k 2016-2017 North IslandHK$ 328.00