Funliday - Travel Planner
開發者:Weili Huang
此 App 只在 iOS 裝置的 App Store 提供。
描述
Funliday is a trip planning app that makes your trip easier!!
-- Featured on the 「App store home page」
-- Featured in 「Best New Apps」

Fun + Holiday = Funliday
The best trip planning App in the world!!!

Funliday is a trip planning app that makes your trip easier, helps you to manage your trips, find local attractions, and get directions. Funliday providers thousands of destinations, you can easily explore all of the places you are interested in and simply add them to your itinerary. You can also organize schedules and routes, as well as access all other useful information for your trip.

------Key Features-------
* Edit together with others in the same trip.
* Explore attractions all over the world.
* Organize your trip with ease.
* Offers offline trips (except maps).
* Provides driving/walking/public transit directions.
* Add attractions to Funliday in iOS Safari with share extension.
* Share your trip itinerary by email , WhatsApp and Line.
* Add your Evernote notes to Funliday, notes can be read in "OFFLINE" mode.

Like it, love it? Leave us feedback and a rating to let us know! We're all ears for your suggestions on how to improve, so if you've got any (or even if you just want to say hi!), drop us a message at willie@funliday.com. Have fun on your holiday!
3.3.1 版本的新內容
1. Bug fixes for iOS 8 & iOS 9

If you have question please feel free to email us at willie@funliday.com
iPhone 螢幕快照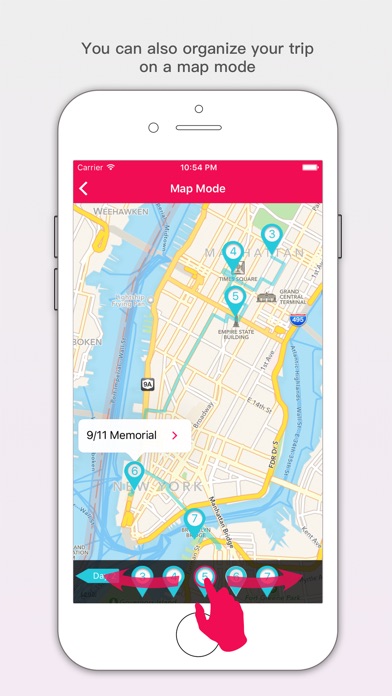 在 iTunes 上檢視
免費

類別:

旅遊

更新日期:

2017年12月13日

版本:

3.3.1

大小:

79.7 MB

語言:

日語, 簡體中文, 繁體中文, 英語

開發人員:

Weili Huang
相容性: 需要 iOS 8.0 或以上版本。與 iPhone、iPad 及 iPod touch 相容。