GoHome For Agent
開發者:GoHome.com.hk
此 App 只在 iOS 裝置的 App Store 提供。
描述
GoHome For Agent
Hong Kong's No. 1 online property portal proudly introduces the new 《GoHome For Agent》App which provides property agents the most efficient, accurate and valuable channel to promote their property listings and hit the target buyers.

Key features:
Instant messaging: communicate with the potential buyers via in-app instant message function.
Listing upload: upload property information and photos on-the-go.
Listing management: easy to store and manage your property information.
Social sharing: maximize your listing exposure by easily sharing to different social media platforms .
Dual-platform: your property listing ad will be published simultaneously to the GoHome website (www.gohome.com.hk) and the GoHome Mobile App.
Property type: support different categories of property including Estate, Stand-alone Building, Village House, Tenement, Public / HOS Flat, House / Villa.
Language support: Traditional Chinese, Simplified Chinese and English.
1.3.6 版本的新內容
Add Gocoins Reminder
iPhone 螢幕快照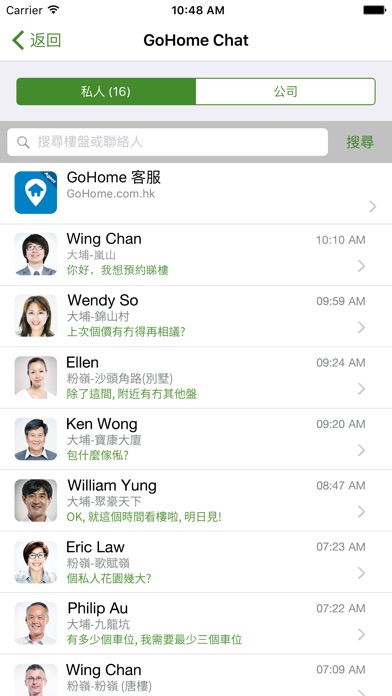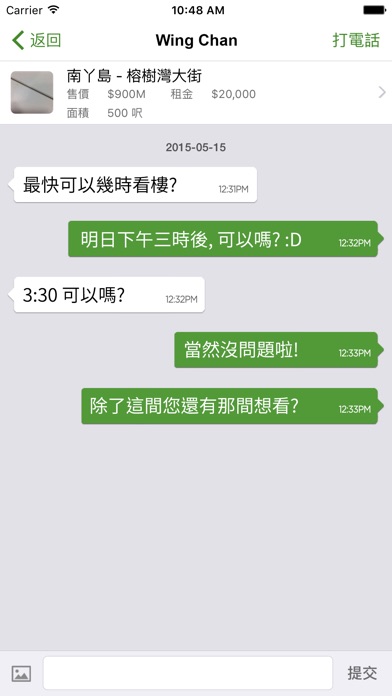 在 iTunes 上檢視
免費

類別:

社交

更新日期:

2016年11月23日

版本:

1.3.6

大小:

17.2 MB

語言:

簡體中文, 繁體中文, 英語

開發人員:

GOHOME H.K. CO. LIMITED
相容性: 需要 iOS 7.0 或以上版本。與 iPhone、iPad 及 iPod touch 相容。
App 內購買項目排行
55 GoCoinsHK$ 888.00
20 GoCoinsHK$ 388.00
Purchase 10 GoCoinsHK$ 88.00
GoHome.com.hk 開發的更多 iPhone App