iReportGraffiti
開發者:EPage, Inc.
此 App 只在 iOS 裝置的 App Store 提供。
描述
If you ever notice graffiti and wish someone would take care of it, now is your chance to make a difference!

Take a picture of the graffiti and iReportGraffiti will add to a massive online database of graffiti reports. Using the iPhone's location services the graffiti location is recorded, and complete reports are available to removal services around the world. We track the best and the worst cities, both for amount of graffiti and their responsiveness in cleaning it up. As a graffiti reporter you can see other reports too.

This is a public service from EPage, makers of the best classifieds apps for your iPhone.

2.1 版本的新內容
* Built on an entirely new platform.

* Now supports "types" - Art, Gang, or Other.

* Reporting enhancements.

iPhone 螢幕快照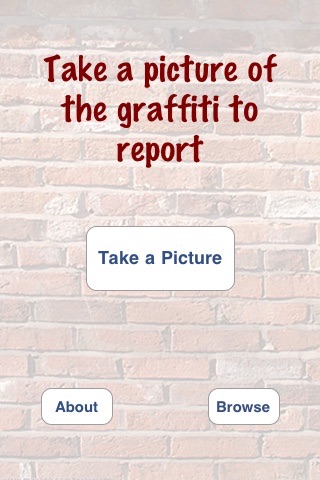 在 iTunes 上檢視
免費

類別:

工具程式

更新日期:

2010年06月02日

版本:

2.1

大小:

1.9 MB

語言:

英語

開發人員:

EPage, Inc.
相容性: 需要 iOS 3.0 或以上版本。與 iPhone、iPad 及 iPod touch 相容。
EPage, Inc. 開發的更多 iPhone App