PCalc - The Best Calculator
開發者:TLA Systems Ltd.
此 App 只在 iOS 裝置的 App Store 提供。
描述
PCalc is the powerful choice for scientists, engineers, students, programmers, or indeed anybody looking for a feature rich calculator. It includes an optional RPN mode and multi-line display, a choice of button layouts, an extensive set of unit conversions and constants, a paper tape, multiple undo and redo, engineering and scientific notation, as well as support for hexadecimal, octal, and binary calculations.

Includes an Apple Watch app, so you can calculate on your wrist!
3.7.1 版本的新內容
Added an option to set the maximum denominator for the fraction display mode.
Fixed a problem with the binary line display.
Fixed a problem with button labels drawing too small.
Fixed a problem with the chosen splitscreen layout being forgotten.
Added mini About screen to the Apple Watch app.
Added "Level 2" to the About screen.†

† Level 2 requires iOS 11 and a device with an A9 processor or later. Look for the golden banana.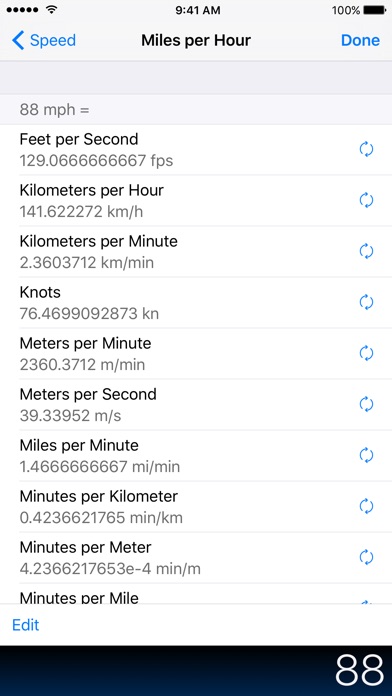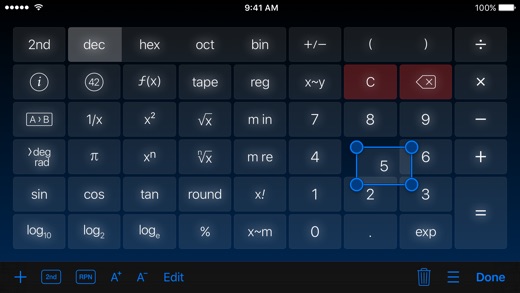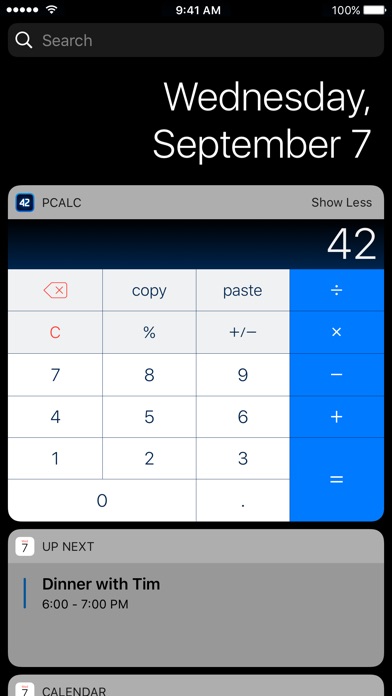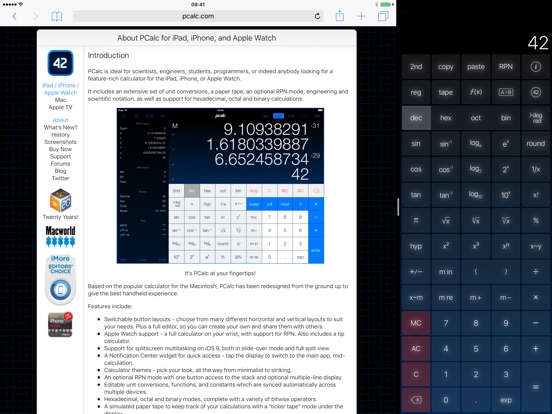 在 iTunes 上檢視
此 App 專為 iPhone 和 iPad 設計
提供 iPhone 版的 Apple Watch App
HK$ 78.00

類別:

工具程式

更新日期:

2017年10月13日

版本:

3.7.1

大小:

68.2 MB

Apple Watch:

是

語言:

英語

開發人員:

TLA Systems Ltd.
相容性: 需要 iOS 8.0 或以上版本。與 iPhone、iPad 及 iPod touch 相容。
App 內購買項目排行
Small TipHK$ 8.00
Medium TipHK$ 15.00