Silverlit Bluetooth RC Porsche 911
開發者:Silverlit Toys Manufactory Ltd
此 App 只在 iOS 裝置的 App Store 提供。
描述
Connect, Control, Drive like never before! To download this app, you will need the Silverlit RC Porsche911 with Bluetooth connection.
The Silverlit Interactive Bluetooth RC Porsche911i creates an experience like no other radio control vehicle. Your iPod Touch/iPhone/iPad will act as the remote control for your Ferrari. See the dash board design on screen, hear the revving engine, feel the vibration of the motor in your hands. Then use gesture control to actually drive the car. Tilt the controller to drive forward. Twist right – turn right. Twist left – turn left. Tilt back and your Porsche911 comes to a stop. Also use the interface to control the lights on your car – headlights, Hazard lights and turn signals. This is not just a virtual joystick. This is a brand new way to play and experience RC!
3.2 版本的新內容
Fix some issues in iOS7.
iPhone 螢幕快照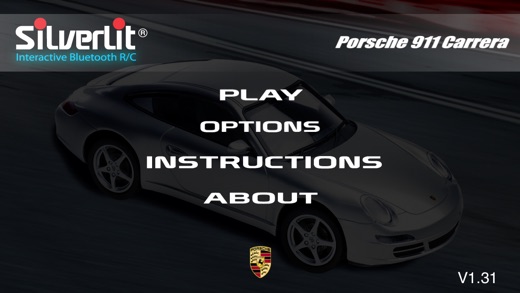 在 iTunes 上檢視
免費

類別:

娛樂

更新日期:

2013年09月16日

版本:

3.2

大小:

46.3 MB

語言:

德語, 簡體中文, 英語

開發人員:

Silverlit Toys Manufactory Ltd
相容性: 需要 iOS 5.0 或以上版本。與 iPhone、iPad 及 iPod touch 相容。