THE_ONE
開發者:iJetso Holdings Ltd.
此 App 只在 iOS 裝置的 App Store 提供。
描述
THE ONE, International Humanitarian Award -a project by Rotary International District 3450
This award aims to find the unsung hero of today by accessing the powerful Rotary network of over 1.2 million people. As signified by the Rotary motto, Rotary's main objective is service — in the community, in the workplace, and throughout the world.
THE ONE award, will go to that special caring individual who truly puts Service Above Self – THE ONE who dedicates his life to helping those in need every single day.THE ONE is someone who dedicates himself to the improvement of mankind, works for the highest standard of good, acts with compassion and kindness and can come from any part of the world, regardless of gender, race or ethnic background.
The winner will be awarded with prize money of US$100,000, donated by the award sponsor Richard Elman. Each of the three finalists will be awarded with prize money of US$50,000, donated by the award sponsor Peter Bennett Foundation. The award money must be used to further the awardees' respective humanitarian-cause and service projects. The winner will also receive a custom-designed trophy kindly manufactured and sponsored by Baccarat.

Through this apps you can
* understand how this project help the unsung heroes;
* learn the stories of our previous winners and finalists;
* check out what you can do to support this cause;
* receive the latest updates of this project;
* access nomination and promotion materials.

Thank you for your kind consideration to install this app. We need THE ONE, THE ONE needs you!
1.2.0 版本的新內容
- Added THE ONE HK
iPhone 螢幕快照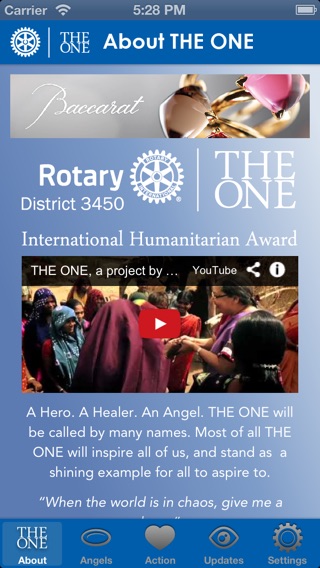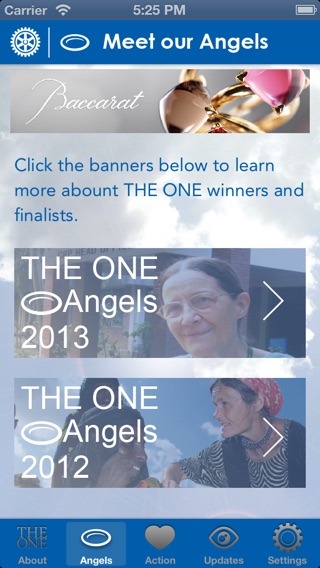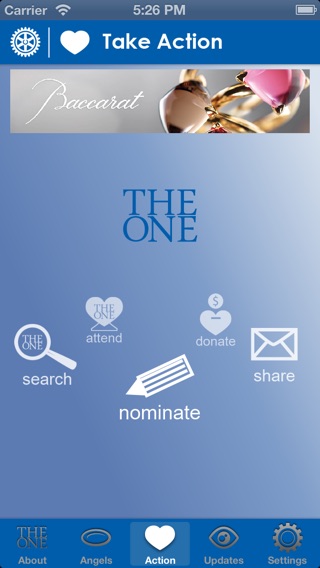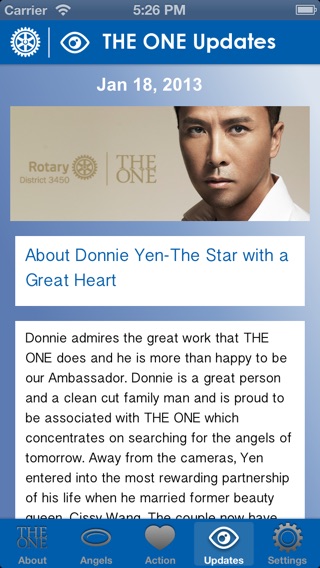 在 iTunes 上檢視
免費

類別:

社交

更新日期:

2015年02月22日

版本:

1.2.0

大小:

52.7 MB

語言:

英語

開發人員:

iJetso Holdings Ltd.
相容性: 需要 iOS 6.0 或以上版本。與 iPhone、iPad 及 iPod touch 相容。
iJetso Holdings Ltd. 開發的更多 iPhone App