WordWeb
開發者:Games Cafe Inc.
開啟 Mac App Store 以購買和下載 App。
描述
★★★★★ WordWeb 30+% OFF! Limited Time! ★★★★★

Link letters to spell words in this great action word puzzle game! Spell words over bonus tiles like diamonds, rubies and emeralds to earn even more points and bonus power-ups! Build long words to earn tokens, as tokens will let you use the Letter-Pool to spell your own words!

There are many modes of play so you can choose. Watch out for those pesky cobwebs that expand onto your letter board as they will take your letters away! Simply build words over those pesky cobwebs to clean them up so you can earn more points and get your letters back!

WordWeb™ is challenging, addictive and, above all, very fun. Get it now in one easy download, a whole new level of fun!

F E A T U R E S:
■ Spell your own Words!
■ Over 175,000 words from Princeton/Res Dictionary
■ Oodles of word definitions
■ 60 Levels in Quest, Unlimited in Survival
■ Beautifully styled graphics
■ Trophy Room for your excellence
■ Learn and increase your vocabulary
■ Saves your top scores, top plays and top rank
■ Upload your best scores to compete across the web
■ Play against your friends and family

At Games Cafe we worked hard to make WordWeb™ the best game possible. We really hope that you enjoy this game and tell your friends and family! :)

Become a WordWeb™ Fan on Facebook! (http://bit.ly/i3LIcF)

For the latest game updates head to GamesCafe's Facebook Page (http://bit.ly/eSyQ1K)
1.1 版本的新內容
GamesCafe is pleased to give you the v1.1 update to WordWeb. We appreciate your ongoing feedback and especially your ★★★★★ Reviews! If you haven't left a review yet, please do and tell other Word fans what you think! If you left a 1-star review because of the v1.0 save bug, please download the update and update your review, let us know what you think!

Here are some more updates in version 1.1:
- Saving is now fixed for all OS versions!
- Trophy Screen fixed!
- Optimized game so less memory is being used.
- and a few other bug fixes and general improvements!

We love to hear from our fans. Here are some ways to get in touch:

"Like" the WordWeb Facebook page and become a WordWeb Fan on FaceBook: http://bit.ly/i3LIcF

For the latest game updates head to GamesCafe's Facebook Page: http://bit.ly/eSyQ1K

螢幕快照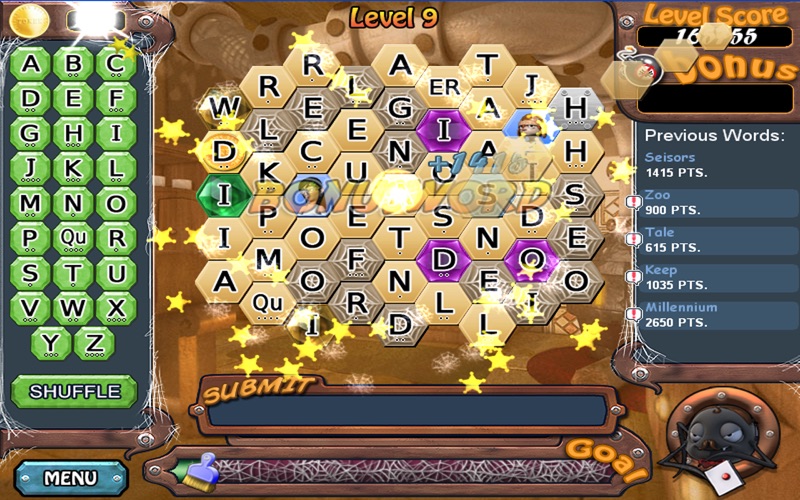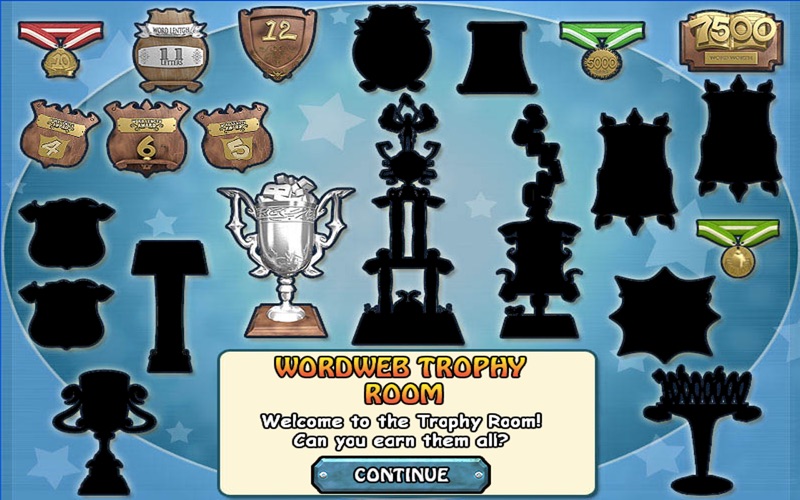 在 Mac App Store 中檢視
HK$ 53.00

類別:

遊戲

更新日期:

2011年05月06日

版本:

1.1

大小:

35.2 MB

語言:

英語

開發人員:

Games Cafe Inc.
相容性: OS X 10.6.6 或以上版本