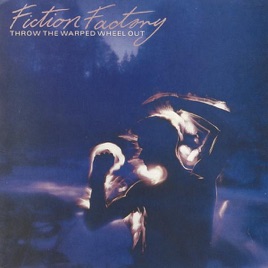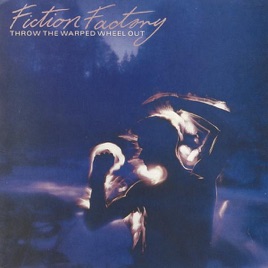 10 Songs, 40 Minutes
Released:

31 Dec 1983

℗ 1984 Sony Music Entertainment (UK) Ltd.
About Fiction Factory
The British band Fiction Factory are forgotten one-hit wonders. Best-known for the Depeche Mode-ish single "(Feels Like) Heaven," Fiction Factory wrote soulful, melancholic pop songs illuminated by danceable synthesized rhythms and funky bass lines. Heaven 17 was an obvious influence; however, the deep, ardent vocals of Kevin Patterson easily challenged any charges of plagiarism. Featuring Patterson, Chic Medley (guitars), Graham McGregor (bass), Eddie Jordan (keyboards), and Mike Ogletree (drums, percussion), Fiction Factory released their debut LP Throw the Warped Wheel Out in 1984; they also toured with Paul Young and O.M.D. "The Ghost of Love" was the album's first single, but it didn't have the impact of its follow-up, "(Feels Like) Heaven." "(Feels Like) Heaven" was a hit on new wave radio stations in America and in the Philippines. Misinterpreted by many radio listeners as a love song, "(Feels Like) Heaven" is actually about a bitter breakup; to the band's dismay the track stereotyped them as purveyors of sentimental synth-pop ballads. "(Feels Like) Heaven" was revived in 1995 on Rhino's Just Can't Get Enough: New Wave Hits of the 80s, Vol. 13, and Columbia reissued the Throw the Warped Wheel Out album on CD that year. Fiction Factory released a second LP, Another Story, in 1985 before splitting up. ~ Michael Sutton
Millions of songs.
Zero ads.
New subscribers only. Plan automatically renews after trial.