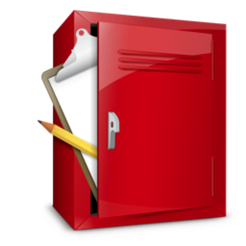 Flycut (Clipboard manager)
4+
Description
Flycut is a clean and simple clipboard manager for developers. It based on open source app called Jumpcut. Flycut is also open source: http://github.com/TermiT/flycut

Every time you copy code pieces Flycut store it in history. Later you can past it using Shift-Command-V even if you have something different in your current clipboard. You can change hotkey and other settings in preferences.

If you have any suggestions please post them here: http://github.com/TermiT/Flycut/issues

List of contributors: http://github.com/TermiT/Flycut/contributors

Developed by developers for developers.
- Sticky mode by default disabled
- clips and settings sync with Dropbox
- navigate in sticky mode through clips using J, K keys (vi style)
- bezel popup animation (Preferences -> Appearance)
- remove clips with Delete key
- option to change size of bezel (Preferences -> Appearance)
- option to skip password protection fields (Preferences -> General)
- option to skip duplicated clips
- bug fixes
Ratings and Reviews
crash and hang
looks like i am not lucky, it crashed my mac 2 times and created issue in launch pad when the flycut was installed, moment i uninstalled everything is perfect. i am running latest version of mavericks, other have rated 4+ but for me it is a contrast.
This is something OS X should have as a built-in
Awesome utility app. I have tried some other clipboard managers. None of them are as good as this. With a great keyboard combination service built-in, you don't have to mouse-over the icon in the menu bar and select a specific text item (that u copied or cut) from the pull-down menu. Nor do u have to select a specific key combination e.g.-"cmd-1" for first item or "cmd-2" for second item, instead u get a nice floating palette when u paste (default: shift-cmd-v) text on somewhere like a code editor or browser or any text related field. The palette shows a list-full of copied or cut text items that u had selected at some point of time. Using this is greatly convenient and cuts the need to switch between apps for porting text items back and forth each time the need arises. Instead, just cut or copy a bunch of text items so they all store in the clipboard chronologically thus freeing u from using paste operation each time through the process.

Developers, i just have 1 gripe— When i'm browsing through the clipboard items in the floating palette by pressing: "shift-cmd-v" each time through, and when i hit the last item, somehow i can't seem to return directly to the first one using the same key combination. I have to "arrow key" my way back to the first item by going through all the items in-between, while holding down "shift" key. This is not good. Once i hit the last item, from there and then should i have the option to access the first item by using: "shift-cmd-v" once more. Please make the clipboard circularly accessible so after the last item, i get the first item in it.
Overall the app is good enough. Nice work!! Just fix the above issue of mine and the app would become perfect..
Information
Seller

Gennadiy Potapov

Size

629.4 KB

Category

Compatibility

OS X 10.6.6 or later

Age Rating

Rated 4+

Copyright

© 2011 General Arcade

Price

Free
Supports
Family Sharing

Up to six family members will be able to use this app with Family Sharing enabled.